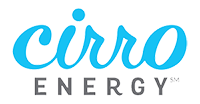 PURA# :
" bery good "
— rafaelvargas
August 4th, 2020
" Easy transition - great monthly average program, used 2nd month of service! "
— Dreed
July 21st, 2020
" I liked the billing , but I canceled the service and got another bill . I call billing they told me it was my finial bill. I never heard anything more , and then I get a letter from collection company . I called Cirro billing and was told it was for the next month that I did not live there for . I was also told I owed nothing else . I had to pay it , and I am a widow now I have that on my record . So the house I lost had two electrical companies for one month. I was lied to that I payed my final bill . "
— Bad information
July 12th, 2020
" My company had done business with Cirro Energy for several years. My contract expired and my rate more than tripled. No warning, no phone call, no email, they just raised the rate costing me thousands. I have contacted them twice to try and resolve the issue and both times I got too bad, you should have known when your contract expired. They are vultures and it was during a time that our business had been shut down due to Covid. AVOID doing business with Cirro at all costs! "
— Curtis
June 19th, 2020
Horrible customer service
" The customer service rep was extremely rude when trying to sign up with Cirro energy. Was not willing to share the plans details to enable the sign up. It looked as though Cirro energy team was least interested in signing up new customers. Has been a horrible experience to sign up with Cirro energy . "
— Angel
June 5th, 2020
" Easy to sign up, accepted my CC for billing and not one problem so far. "
— Mike
May 24th, 2020
Completely and utterly Aggravating
" My account is on auto-pay and they debit my account. whenever they feel like it, but usually, at the end of the month. I recently had to change my bank card and when I go online to change the card info. it won't let me. I called several times and nobody ever picks up. I must be the only person in the world whose email starts with a number because it highlights my email and I can't get in. Cirro doesn't even have an app to download. How archaic is that? So, one of their geniuses emailed me 23 times on the 9th because apparently they want to debit my account on the 10th, and, of course, that didn't go through. Talk about being pissed off. I might just have to change providers bc of this. Too bad. SO SAD. UNBELIEVABLE!! What a nightmare. "
— Sylvia
May 11th, 2020
" Cirro Energy is clearly a scam company that prey on unsuspecting consumers. I signed up for their commercial plan and they charged me $296 for a connection fee. No new meters were installed. I called Centerpoint who said they would not charge anything over $30 for new connection with existing meter. "
— new customer
April 29th, 2020
" I've been with them for a year and just signed up for a second year best rates around. My bill has never been lower. "
— D.Tucker
April 22nd, 2020
" After my twelve months were up rates had dropped for our area, and instead of just switching after having done my homework, I called them and attempted to negotiate a reasonable fixed rate to stay w/them another year. They were great. "
— Renew w/them
April 3rd, 2020
Love the simply flat plan!!
" This company offers me an amazing rate, I heard about the simply flat plan on the radio and was thinking, that sounds way too good to be true, the monthly rate must be ridiculous, right? WRONG... the rate was great! I went online just to see and signed up immediately, they only charged me $5 more than the base price (what my previous electric company charged before any usage) for my previous electric company! What?! Hopefully there won't be a dramatic price hike when it comes to renewal, but I have been thrilled with Cirro thus far. "
— Dustie Pittman
February 11th, 2020
" This place allowed fraud and Theft. They allowed someone to steal someone's identity and open an account with them without verifying any of the information from the suspect over a year ago I provided police reports and every provided documentation that they ask for to prove that I never opened the account I accrued over $300 worth of expenses fighting them proving that it wasn't me and they refuse to reimburse me for my expenses this company is crooked and corrupt they sent me to collections twice damaging my credit score and ruining my reputation "
— Alex
February 7th, 2020
Cirro took over the company I was with.
" Sketchy. 100%

Wont send me a letter of credit, (I have a credit freeze due to my identity being stolen last year and I need the letter to not pay a deposit elsewhere).. hangs up on me when trying to ask questions about different plans, and have charged me whatever they wanted since I got out of contract. My electric bill went from about $125 to $300 once I was out of contract, and I had used less power the month I paid $300 than the month I paid $125. "
— Rachel
February 5th, 2020
Avoid Cirro Energy At All Cost
" The price rate is high and I found a plan significantly lower and decided to switch. Before switching I went on their website to see when my current contract would end and switched to a new company on the date the website provided me as my contract end date. I then received a $200 cancelation charge. I contacted them to explain that I checked my account on their website to ensure I did not switch companies until my contract provided and one guy I spoke with stated that the date listed as my end date was exactly just the end date for the first part of my contract. I explained to him I trusted their website to provide me with accurate information and I relied on that. I then spoke to his supervisor who told me "You have no proof of what you are saying" and then requested that I send him a screenshot of what I saw. Why would I have taken a screenshot of it?!?! I was a customer of theirs for 9 years and at the end of the day they were not willing to make right THEIR error. "
— Dee
January 22nd, 2020
Autopay fail followed by ripoff
" I had been a customer for years. In October of 2019 I received an email notifying me that a payment was not made on autopay. It seems my card on file had expired. I went to their website and made the payment with my new card and updated my card on file for autopay. The site was glitchy and I had to re-enter my information twice before it registered. So now it is January 6 and my service has been disconnected. Since I am on paperless billing I receive a communication through my email. Apparently something went wrong with the autopay yet I was not notified by email. Instead they just added late fees for two months and sent a disconnect notice in the mail some time in December. Since my mail is being forwarded at the moment I only received the mail today January 6. When I explained I that I received no notification by email and that the website was having problems I expected them to remove the fees and reinstate my service. My customer service representative for this transaction was Nestor and the supervisor he consulted with the issue was Jorge Rodriguez. Apparently Mr Rodriguez and Cirro wish to take no responsibility for their problematic website and offered no reconciliation for the fees or the lack of communication that anything was wrong with the account. I will never use Cirro again. I paid their little 160$ fees and am taking my business elsewhere. I hope this helps someone choose a better company to do business with. You have many options and this company takes no responsibility for their own issues nor do they appreciate their loyal customers. I hope they go out of business soon. "
— Victim
January 6th, 2020
" My bill was Cleary incorrect because of a bad smartmeter that was changed in the middle of the month. 1923 kWh for 2wks compared to 866 kW for last 2wks. I spoke with Jose employee #9809 and he was no help whatsoever. Even after comparing to other correct readings he still would not budge. Extremely obvious they are frauds. I will be changing companies. Customers beware!! "
— Manuel
November 2nd, 2019
Incorrect Information about plans
" We had been with Cirro energy for a year and when our current plan was set to expire, I spoke with a Cirro agent the suggested a plan that she said would only be a small amount more than my current plan, WRONG! My next bill was nearly double what I had paid and I had used less electricity. When I called about the bill, they were surprised that the agent had suggested said plan, but they were not willing to change me to a plan better suited for my house size and usage without the $200 change fee...even if I stayed with their company! Unbelievable. I spoke with 2 agents and I emailed CS to no avail. I would not recommend Cirro! "
— Harper
October 24th, 2019
Billing Problems at Cirro Energy
" I never signed up with Cirro Energy. They purchased my contract from Volterra Energy shortly after I signed up with Volterra. The customer service at Cirro Energy is a joke. So many lies. I ended my service on September 24, 2019. They charged me twice for the same month and then claim they issued a refund to my credit card for the duplicate charge on September 30. That is a lie.

Their billing department is incompetent. I initiated a chargeback on my credit card because they lied about issuing a refund to me 3 weeks ago. Everyone should do themselves a favor - NEVER NEVER sign up with Cirro Energy. Too many better options available to deal with these people. "
— Jeff
October 22nd, 2019
Bad company, high rate and they over charge
" Bad company, high rate and they over charge "
— Jitu
October 19th, 2019
" I signed up for Cirro Energy on 05/23/2018 and the services were connected on 05/24/2019 for the Smart 24 for 0.099 per kwh. On June 4,2019 while we were waiting to close on our new house, the ac went it. We purchased 2 (small) portable ac units and still received a bill for $274. We moved into our new home on 06/29/2019 so the month of June we did not have any ac. The first bill I received was almost $300. I work from home and I am here all day alone until around 9 pm or after. The next bill I received was for $486. I called and was told my rate was 0.12 per kwh. The first time I called I was told it was the transfer fee. I called again and was told that it was system glitch. I am now waiting for them to fix the issue and I was told that it would take 1-2 billing cycles. My only concern is my lights being cut off and I work from home and I have a child. I read the reviews after this incident and I DO NOT trust these people one bit. I am looking into other services as we speak. I wish I could give negative stars. "
— Horrified
August 20th, 2019