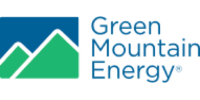 PURA# :
" Did not issue credit for solar on last bill and charged a disconnect fee. I disputed the last bill and still no word from billing department
Lousy service "
— Ross
July 19th, 2020
Junk Mail Notification Rate Plan
" I received email statements and weekly notifications regarding everything from GM. I constantly asked them why my bill was increasing. They failed to tell me my rate plan had expired. They said I was notified with a flyer in the mail. I never received this flyer. Lies. Disgusting. Greed. "
— Tamara T
June 9th, 2020
DISCONNECTED SERVICE, THEIR MISTAKE!!
" I called the morning of Jun. 1,2020 to ask the why my electricity is disconnected. I clearly called them on 2 occasions to cancel my disconnection notice since I had not yet moved into my house. They told me after I waited over an hour being transferred, that they will connect me in 1 or 2 hours top. It is not 5:15 p.m I have NO ELECTRICITY & they are not answering. I am so humiliated after paying them $218.00 balance that was suppose to be made in payments & they still haven't taken the time to connect my service. It is outrageous. I have been a loyal customer for over 5 or 6 years. "
— COLD HEARTED COMPANY
June 1st, 2020
$400.00 monthly bills in a 735 sq foot apartment
" I signed up for Green Mountain in November 2012, my bills were reasonable until the super hot texas summer started, my bills in the summer ranged from $325 to $400. I called Green Mountain and was told it wasn't them it was my AC. Called my apartments over and over to come fix my AC and they said it was my energy company not my unit. This went on for over 4 years, crazy bills and my apartment was always hot, my apartment manager told me she had a 5,000 sq foot house and her bills were like $250! I wasn't in a position to move until a couple of years ago, into a bigger apartment. I switched to TXU and have NEVER had a bill over $90 in the summer and I keep it freezing at night. My new apartments "prefer" I sign up with Green Mountain, but I will not make that mistake again. "
— Chele Belle
May 13th, 2020
Awful Experience|Greedy and Money Hungry
" I am someone who has been paying electric bills for 30 plus years. I've never experienced such an awful company. I ran in to some money issues (single mom) and tried to get them to make arrangements to let me pay my bill a bit late, but it would have been paid before my next bill was due. They refused and turned off my electricity twice. So, if your bill is due on the 19th and your new bill generates 12 days later.. you get shut off... and no one cares or can do anything about it. NEVER have I seen this in my life. I very much dislike what this company is about and unfortunately, I'm locked in to a 2 year with them. I will run as fast as I can away once it's up though! "
— Lisa
April 1st, 2020
Lied about the start date of our service to get us to sign up, then changed it on us after we were locked in.
" We were lied to about our start date for service and have been without power for three days. Ive missed work and lost wages because of their scam, and since we have no heat were freezing at night. Wish I would have gone with any other company. "
— Rachel K.
March 23rd, 2020
" Please do not go for the provider. The plan that you see on their website are not the one that you will receive while signing contract. Moreover the sales agent will not tell you complete truth. I was told that I can select a plan and then change it based on my usage. I was not told that once I sign contract my options will be limited and I would not be eligible for any plan shown on their website. So I am now stuck with a plan that i do not want. Moreover, the customer service is unprofessional. "
— Sam
March 16th, 2020
Non-Flexibility w/Payments
" First higher rates than some, but I was ok with that due to the environmental considerations. What I'm not ok with is I am a single mom, single income and there is no flexibility with this company when it comes to payment arrangement, if there is some kind issue arises.. especially if you typically stay caught up. They, however, will cut service as soon as the next bill generates with zero warning or communication. Most electric companies that I've used forever in my 30 plus years will allow you to get it paid before your next one is due... not these guys at all.. no notice, nothing indicating that you will be disconnected at all if you are on paperless billing.. no mention in the weekly emails they send, no mention when I logged in to see what my due dates. AND furthermore customer services is of zero help, I had a perfect storm of personal financial crisis happen in the last two months and was left a bit short (large vet bill with an animal that was internally bleeding and several hundred $ car repair)... I can easily pay the bill before the next due date, but they say they have no wiggle room or ability to turn my service on. We all know that is not true.. there is always a way.. they have set a protocal that cleary indicates to their customers that they don't care at all. So right now my services is off, I have no family to call for assistance.. sad part is I can pay my bill and the current portion a week from tomorrow... and be all caught up.. so for now, good riddance... I will pay my next bill and will move on to another company. "
— Lisa
March 4th, 2020
" My experience with Green Mountain Energy has been horrible. They did not charge me for the first three months of services and then said "oops" and now are making me pay double for their mistake. Each month I have 90 extra dollars added to my payment for their mistake. With my monthly budget, this has been a huge issue. When I talked with them they were unhelpful, incredibly rude, and unapologetic for their mistake. I would never suggest for anyone to use this electricity company. They do not care about their customers and obviously do not know how to manage their customers' accounts correctly. "
— Ryann Hardwick
March 1st, 2020
Monthly Cost Jumped $350. For and Apartment
" Owned a large home in Houston and monthly average was $130. In the summer. Moved to Lufkin and bought a small condo. My bills now average $470 in the winter. Switched to Gexas 24 plan. Excited to save over $300 a month!
Wendy "
— Wendy
February 14th, 2020
" I signed up for this service from the Park Slope Greenmarket in Brooklyn. Was told I would be paying on average 10% more in electricity in support of green energy initiatives. Seemed like a good cause so I signed up. Just found out from my local energy provider ConEd, that ConEd is charging .06 per KW vs Green Mountain, who was charging 15.9 cents. That's 250%, not 10%!!

When I called Green Mountain to inquire, they said the service jumped up after 3 months. No one ever told me that would happen. And even at the lower rate it was still .11 to start vs Con Ed @ .06. Close to double the price to start, not 10%, even during the first 3 months.

People scamming in the name of Green initiatives is like stealing from widows or children. Shame on them. "
— Peter F
February 13th, 2020
" My plan was ended six months ago, and they didn't informed me and when I spoke with the customer service, they said they already mail me a notification which I didn't get it and I told him what about email and he has no answer and because of that my payment was jumped almost to double because my plan turned to month to month contract which is more expensive from what I had. "
— Melvin
February 3rd, 2020
" poor customer service! Price is way too high! "
— Brandon
January 31st, 2020
" I did not realize how expensive they were until I moved to a new house where my bill literally exploded - I felt in their trap when I moved to NYC "
— Julie
January 28th, 2020
" They sell you a story about clean energy and then bill you over double what you would have paid at Con Ed. Low introductory rate and easy sign up. Then they rob you. Once I figured it out they had already billed me several months. "
— Mad in Brooklyn
January 27th, 2020
" For the first few years they were pretty good, but over the last few months we have watched our bill go up more and more. They raised our rates to the highest they could be. We got on their average billing and it was still high. They tried to make excuses for the bill. We are going with another company and I will never do business with them again. They rip you off and add charges here and there. "
— Nate
December 10th, 2019
" I have had Green Mountain for years no complaints from me. Great service. "
— Robin Smith
October 31st, 2019
Green Mountain Energy scamming people
" First three months low but then they doubled. When i change companies they added another "additional charge"and it wasn't a contract. Its another method they are using to aviod spooking customers away with contracts. "
— Alejandra
October 22nd, 2019
" This place is a complete joke! They are the biggest theives I know! Constantly having to pay them twice for the same transaction and that's
how they make more money, they get away with it every month there is a issue! The customer service is so trashy! Not one person that works there is polite at all! I wouldn't recommend this place to anyone ever! My overall rating is a 0!!!!! BBB here I come, definitely filing a complaint against them! "
— Erica
October 11th, 2019
" We signed 2 year contract for free weekends. Our bill has increased . paying in excess of 490.00 this current bill is over 525.00 where's the savings. A bunch of hog wash. We're gone most of the day. I'm never recommending this company. "
— Anita Castillo
October 10th, 2019