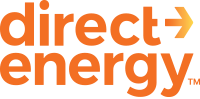 Direct Energy Resources

Direct Energy is one of the largest providers of energy and energy-related services in North America. With customers in all 50 states, 10 Canadian provinces, and Washington, D.C. Direct Energy has also shown to be a progressive company, developing new plans, products and technology that deliver consumer insights and resources to help them save money. The Nest Learning Thermostat, Plenti and their personalized Online Account Manager are all tools that Direct Energy puts in the hands of their customers to use less energy. They're also very progressive, with active social communities on Facebook, Twitter and Pinterest that help them stay in contact with their customers.
---
Most Recent Direct Energy Reviews
Satisfied customer
I would re-order with them again if they are the cheapest.

— Happy customer from Cleveland OH
good
did what was needed, no service interruptions or delays

— s from Piqua OH
Thank you for understanding!
Camila and Emma on the messenger option are amazing! Kind, professional, understanding and that is very rare to find in customer service nowadays. Thank you!!!

— Diana from McAllen TX
4-5 Star Reviews: 240 (50%)
ted arnold
quick painless and competitive
3-4 Star Reviews: 26 (5%)
Direct energy
As a customer with direct energy they helped to get my monthly bill lower as well as show me ways I can improve my home to save money while keeping it efficient. They have great customer service and have always been dedicated at giving me the best service. If I have any concerns with my bill or anything they are rite there to assist me.
2-3 Star Reviews: 28 (6%)
First year cheaper, second year wow
The fee for this third party provider is double my actual gas bill from PSEG. Was never paying more than 80 per month before switching to them, and wasnt for the first year. Second year? The charge for using them was 80 dollars and my actual energy use was 40. Huge mistake switching to them. Ive promptly switched back.
1-2 Star Reviews: 155 (32%)