Best Electricity Rates Savings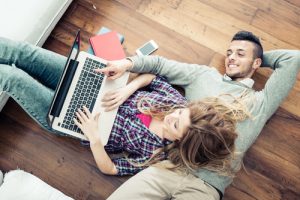 Monthly CT energy bills tend to be higher in winter because of heating costs. For many customers, it means they are also stuck paying higher prices on their electricity rates. In fact, Eversource's supply rates have spiked 63% as of January 1, 2022. But West Haven residents can save money now! Shop the best short term electricity in West Haven.
Compare Default Service Rates
Smart shopping starts by checking out the default service rates. Since January 1 the default service rate has spiked to 11.484 cents per kilowatt-hour (kWh). According to this average monthly bill report, CT uses an average of 711 kWh of power per month. This means CT customers can expect monthly supply charges of about $82. But, you could save money by shopping short-term electricity.
Why Shop Short-Term Electricity Rates
Short-term rates have two great features, First, there's the advantage of letting you try out a company's service and see if customer reviews match up with your experience. Second, many companies offer benefits including shopping discounts, rebates, or cash-back programs. The energy companies listed below offer better-than-Eversource rates and value-adding benefits. Plus, CT has banned early transaction fees (ETFs). That means if the summer rates are cheaper, you can cancel or switch with no extra cost or penalty.
Cheapest Short-Term Rates per kWh
Currently, Public Power offers the best electricity rates for short-term customers in CT. And all three plans are cheaper than Eversource's current Default Service rate.
Their Electric 8 Month Standard Fixed Rate plan charges 10.89 cents per kWh. This rate equals a monthly supply charge of about $77.42. Public Power's Electric 9 Month Standard Fixed Rate charges 10.99 cents per kWh. And customers could expect to pay about $78.13 in supply charges each month. Finally, their Electric 10 Month Standard Fixed Rate charges 11.09 cents per kWh or about $78.84 in monthly supply charges.
One of the biggest draws to sign up with Public Power is their excellent customer service. In fact, they are in the top 3 of CT's best energy companies. In addition, Public Power's Power Perks Program offers shopping discounts and cashback deals at popular stores and shops. And the rewards can be upgraded to prepaid Visa cards.
Best of all, if Eversource's July rates are lower, you can cancel or switch at no extra cost.
Choose Best Short-Term Electricity
CT customers might be feeling the pinch after January's Eversource rate hike. But, West Haven customers can save money now by switching to short-term electricity rates. Your best bet for short-term savings will be switching to Public Power's Electric 8 Month Standard Fixed Rate plan. But keeping an eye out as the year progresses will always help your wallet.
You can also learn more about saving money and energy by comparing rates and plans at https://www.ctenergyratings.com.