Beat High CT Electricity Rates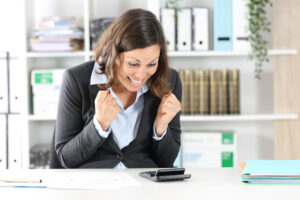 Electricity bills are getting out of hand! CT customers are spending way more on energy this year because electricity rates have been so high. But enough is enough! It's time to dump those price to compare (PTC) rates and stop paying high CT electricity rates.
Why Shop Electric Rates
CT's two utilities are charging some of the highest rates we have ever seen. Especially when you consider that SoS rates have nearly doubled across the board. Eversource went from 12.19 cents per kilowatt-hour (kWh) to 24.322 cents per kWh and UI is only slightly behind at 21.9429 cents per kWh. To put it in perspective, let's say your refrigerator uses 106 kWh of energy per year. The Eversource rate means you have to pay $25 to power it for a year instead of about $12 under the old rate. And that's only for the supply charge portion of your CT electricity bill.
CT customers can do better. And the best way is to shop for cheaper electricity with third-party providers. Then you'll find much cheaper plans including the ones below.
Best Electricity Rate In CT
If you're shopping for the best possible savings, check out the Direct Energy Live Brighter 18 plan.At 13.49 cents per kWh rate for 18 months, this rate could power your refrigerator for about $14 a year. Customers can also save more money on shopping, dining, and travel with the discounts from their Direct Energy Rewards program.
Alternately, you might consider the Xoom Energy Surelock 24 plan. This plan charges 13.89 cents per kWh for 24 months. This rate could power your refrigerator for close to $15 a year. Plus, you'll avoid those spikey Eversource rates for two years. Shop-smart customers can also save big on dining, travel, and shopping with the Xoom Energy Rewards program.
Best Electricity Rates Benefits
On the other hand, you might want a little extra from your energy company than just savings.
Frequent fliers will want to check out the Xoom Energy SureLock 12 – Airline Rewards plan. The plan charges 14.49 cents per kWh. This could power your refrigerator for a little over $15 a year. But in addition to the Xoom Energy Rewards benefits, you also earn 10,000 airline miles/points when you sign up. And you earn 2 additional miles/points for every $1 spent on the supply portion of your bill.
Animal lovers might check out the Xoom Energy RescueLock 12 plan. The plan charges 14.59 cents per kWh for 12 months of service. This plans could also power your refrigerator for over $15 a year. On top of the Xoom Energy Rewards benefits, 5% of your monthly energy charges will be donated to PetSmart charities.
Best Electric Rate Shopping Tip
The plans above don't charge an early termination fee. This means you can cancel or switch at any time at no extra cost. So be sure to shop around March and April, because rates might be even cheaper.
Save And Drop PTC Electricity Rates
CT's current PTC rates are way too high. But if you shop smart you can lock in some long term savings now. Be sure to shop for great plans and find ways to save money on lower electricity rates at https://www.ctenergyratings.com. Plus remember to come back here for the news that affects your CT electricity bills.