Shop Cheap CT Electricity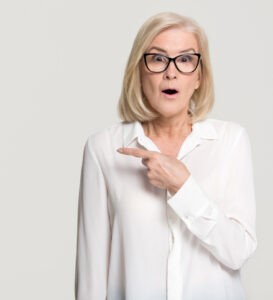 CT electricity customers face some of the country's highest standard offer service (SoS) rates. That means many are breaking their budgets just to stay warm and comfy this winter. But finally, customers can now shop for cheap CT electricity rates from third-party providers and save money!
Why Shop Third-Party Providers
On January 1, CT's utilities spiked their SoS rates. Eversource nearly doubled from 12.19 cents per kilowatt-hour (kWh) to 24.322 cents per kWh and UI rates followed close behind at 21.9429 cents per kWh. To put it in perspective, CT consumers use an average of 713 kWh of energy per month. So, these rates mean paying $173 and $156 respectively on just the supply charge portion of the electricity bill.
These costs mean CT has the highest electricity bills in the continental US. And the outcry from customers and lawmakers has gotten loud. So much so, that the utilities are calling for reforms to the energy markets.
As a result, many CT customers are choosing to shop third-party providers for better deals. Thankfully, they are finding plenty of great options, including the ones below.
Cheapest Third-Party Electricity Rates
If you want the best possible savings, then you can't argue with the Direct Energy Live Brighter 18 plan. Direct Energy charges 13.49 cents per kWh for 18 months of service. That equals a monthly supply charge of about $96. And this rate is the cheapest this plan has been since last year. On top of that, customers can benefit from shopping, dining, and travel discounts with the Direct Energy Rewards program.
Cheap CT Electricity Plan Benefits
On the other hand, you might be more interested in plans with extra benefits. Because some of the best energy providers offer more than just savings and discounts.
For instance, check out the Xoom Energy RescueLock 12 plan. This 12 month plan charges a 14.59 cents per kWh rate; that's an average monthly supply charge of about $104. This rate isn't just cheaper than the Eversource and UI rates. Xoom Energy will also donate 5% of your monthly energy charges to PetSmart charities.
Alternately, if you are a frequent flyer, take a look at the Xoom Energy SureLock 12 – Airline Rewards plan. The plan charges 14.49 cents per kWh, an average monthly supply charge of about $103. Customers with this plan earn 10,000 airline miles/points when they enroll. Plus, they earn 2 miles/points for ever $1 spent on the supply portion of your bill. In addition Xoom Energy customers can enjoy shopping, dining, and travel discounts with the Xoom Energy Rewards program.
Save With Third-Party Provider Electricity
Right now, CT customers are paying some of the country's highest rates. But you can save money if you shop now for the best CT energy provider plans. Then you can lock in a fixed rate that locks out sudden SoS price hikes.
Plus, you can keep up with the news that affects your bills at https://www.ctenergyratings.com. You can also shop for great plans and find ways to save money on lower electricity rates.