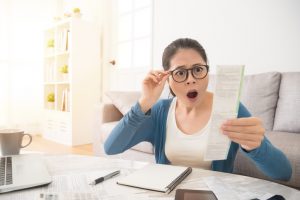 Find Lower Electricity in CT
Your bills might tell you that you're paying too much for your CT electricity rates. Though customers are spending more time at home using more energy, switching plans might reduce their electricity bills. That's why many customers will shop 12 month energy plans in Stamford, CT. Why settle for high energy bills, when better alternatives are one search away?
Consider UI CT Energy Rates
Shopping smart begins by checking out the competition. United Illuminating (UI) charges a 9.3694 cents per kilowatt-hour (kWh) energy rate. This current rate lasts until June 30, 2021. If customers have an average monthly usage of about 700 kWh per month, their average monthly generation charge is about $65 per month.
If you compare and shop these great 12 month or longer energy plans, you can easily pay less.
Compare and Shop 12 Month Energy Plans
It's not everyday that one company has so many great deals to offer. But that's exactly what Xoom Energy is doing with the following three plans.
The SureLock 12 plan charges a rate of 8.39 cents per kWh, an average monthly generation charge of about $58.73. It's also the cheapest 12 month plan.
Animal lovers may want to consider the RescueLock 12 plan. The 8.69 cents per kWh rate equals an average monthly generation charge of about $60.83. Xoom Energy will also donate 5% of your monthly energy charge to PetSmart Charities. That means an average of $15 donated per year.
Xoom Energy's SureLock 12-Airline Rewards plan charges a 8.59 cents per kWh rate, about $60 per month. The plan offers current American Airlines AAdvantage or Southwest Rapid Rewards members 10,000 miles or points when they enroll. They can then earn 2 miles/points for every dollar they spend on the supply portion of their electricity bill.
Xoom Energy customers can also enjoy the Xoom Energy Rewards program. This program provides shopping, travel, and dining discounts that are hard to beat. Xoom Energy also earns a place in the top five energy companies for their customer service.
Long-term Alternative Energy Suppliers
While UI's rates may last until June 30, we don't yet know how rates might change. Prices may remain low during the normal shoulder months, but beyond that is uncertain. Summer rates may be high this year, so longer-term plans might save you more money.
Starion Energy's provides a cheap longer-term plan option Their Starion Secure 20 plan charges a generation charge of 7.89 cents per kWh. The average customer only pays about $55 on their generation charges very month.
The EcoGreen Secure 20 by Starion Energy will provide 20 months of green power to your home at only 8.19 cents per kWh. Basically, average CT customers pay about $57 monthly on renewable green energy.
Best of all, customers can cancel and switch at no cost. Customers can also enjoy the shopping and dining discount from the Starion Rewards Program.
Choosing 3rd party energy suppliers
Paying less on your monthly energy bill isn't hard. The challenge is deciding which plan is right for you. Starion Energy's Starion Secure 20 plan offers the cheapest rate. But you can also reduce your carbon footprint with Starion Energy's EcoGreen Secure 20 plan. Frequent flyers should check out Xoom Energy's SureLock 12-Airline Rewards plan instead.
Learn more about retail suppliers, saving money and energy, and comparing rates and plans at https://www.ctenergyratings.com.