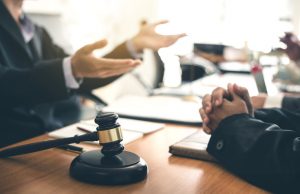 Proposed Eversource Rate Increase 2021
Eversource has visited CT regulators about a new request for electrical rate increases. Lawmakers have concerns about this request, especially due to the pandemic. PURA will have plenty to consider and discuss. But customers want to know why Eversource attempts to raise electric supply rates?
Eversource Explains CT Rate Increase
Increasing Eversource electric rates right now seems ill-timed as customers working and learning from home face higher electricity bills. Utilities have also been under pressure from last October's utility reform bill. Let's not forget how customer outrage caused last summer's rate suspension.
This leads to one question. Why bring this up at all?
Tropical Storm Isaias is a large part of this latest proposal. The storm led to the worst power outage in recent CT history. Because of the emergency, work crews had to rush to get the power back on. Jim Judge, Eversource's chief executive officer, estimates costs incurred to be about $230 million. Factors including independent contractors account for nearly 80% of this cost.
But Eversource knows raising its electric rates wouldn't be popular. That's why this time, it came with two options for PURA review.
Understand Eversource CT Rate Increase
These rate choices present two pricing scenarios.
The first option suggests faster cost recovery with an 8.2% rate increase. The second option seeks gradual cost recovery with a 4% total increase. These increases would happen on May 1 and October 1. Consider CT's average energy usage of about 700 kilowatt hours per month. These options would raise bills by about $12.55 or $6.06 respectively.
Several lawmakers criticized the proposals.
After last year's utility reform bill lawmakers are skeptical about how monies are being spent. They point to the long outages during Isaias and demand that Eversource invest in itself. This means maintaining adequate staff and modernizing the grid.
Eversource insists that the proposals come after careful consideration. They understand it is a difficult time, but warn against another rate hike delay. Officials said that another delay would only increase the amount that would have to be collected later.
How to Reduce Eversource Supply Rates
Our team will keep an eye out to see how this story develops. Eversource wants to recover costs incurred during the storm, we just don't know when. All we know is that PURA will hear Eversource's case and make a decision.
But ratepayers want to know what they can do today.
Rather than wait, ratepayers can shop for cheap rates from the best energy companies in CT. This is the best way to protect yourself from high Eversource bills.
You might consider checking out short term plans if you are following the Eversource rate story as it unfolds. Longer term plans are a better option if you want to lock in cheap rates and avoid the need to shop any time soon. Whatever your household needs, make sure you act soon in case these rate hikes go into effect.
Learn more about retail suppliers, saving money and energy, and comparing rates and plans at https://www.ctenergyratings.com.