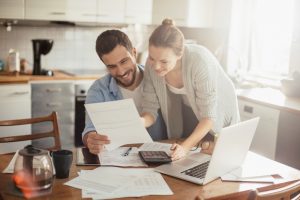 Shop Best Electricity Rates in CT
Right now, United Illuminating customers, in Hamden, are paying higher electricity rates than they need to. Current pricing lasts until the end of June, so that means over two more months of high pricing. But, customers have options to lower their high CT electricity bills. Save money shopping and comparing the cheapest electric plans in Hamden, CT.
Consider Cost of Electricity in CT
Smart energy shopping starts by knowing what the local utility charges. Right now, United Illuminating's standard service generation rates is 9.3694 cents per kilowatt-hour (kWh). Assuming an average monthly bill in CT of 689 kWh per month, customers pays about $64.55 per month on generation supply charges alone. But by shopping these cheapest electric plans, CT consumers not only save on lower bills but also on a variety of extra benefits.
Find Cheaper Electric Rates
Public Power offers the two cheapest electric plans for Hamden customers.
The Five Month Fixed plan charges a rate of 7.49 cents per kWh. Because of this plan, customers could expect to pay about $51.66 on generation charges per month for five months of service. The Six Month Fixed plan charges a rate of 7.59 cents per kWh. This rate equals an average monthly generation charge of about $52.29 for six months of service.
Public Power adds further value to the plan with the Power Perks program. This program gives access to shopping discounts as well as $25 prepaid cards among other rewards.
Find Better Electricity Rates in CT
The Starion Secure 8 plan charges a low  7.69 cents per kWh rate includes great rewards. Hamden customers would pay only about $52.98 cents per month on generation charges for 8 months of power plus get shopping and dining discounts from the Starion Rewards program. Customers also have the ability to switch or cancel at no extra cost since the plan does not have an early termination fee.
Constellation's plan offers a competitive rate as well as a great referral program. Their 9 Month Home Power Plan charges a rate of 7.79 cents per kWh, which equals a monthly generation charge of about $53.67. The company helps customers monitor their energy with weekly emails that compare your usage to energy-efficient neighbors.  Constellation's refer-a-friend program awards $50 gift cards for you and your friends, whenever you successfully refer them to sign up.
Best Long-Term Electricity Rates in CT
Customer who want to avoid the hassle of shopping might consider Starion Energy's Starion Secure 20 plan. For 7.99 cents per kWh customers can avoid potential price hikes for 20 months. This rate is the equivalent of paying about $55 per month on generation charges. Customers can enjoy stable pricing for the long haul and with no early termination fee to worry about.
Get CT's Cheapest Electric Plans
Hamden customers should choose plans based on what they need for their home. If you want the lowest short-term cost, then Public Power's Five Month Fixed plan is the right one for you. The Starion Energy Starion Secure 20 plan is an excellent way to lock-in a low priced rate for the long-term.
Learn more about retail suppliers, saving money and energy, and comparing rates and plans at https://www.ctenergyratings.com.