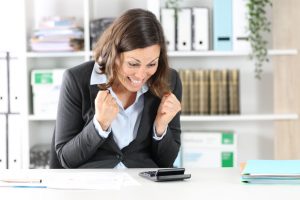 Shop Best CT Electric Rates
Last month, Eversource announced its request to hike electric supply rates. While Eversource's website hasn't listed new summer rates and the PURA has not yet agreed, there's always the possibility of a hike. That's why savvy energy shoppers are searching for the best electricity rates. Now is great time to explore the best short term energy rates Greenwich, CT, and save money in case new summer rates roll out.
Explore Eversource Electric Rates CT 2021
Before shopping for better rates, it's important to know Eversource's electric supply rates. From now until June 30, 2021, Eversource will charge customers 8.391 cents per kilowatt-hour (kWh). In terms of actual cost, this means paying about $1.25 to power an energy-efficient air purifier per month (about 15 kWh of power). If you're looking for a short term plan, then you can get both better rates and plan extras that still beat Eversource's rates.
Cheapest CT Electric Rates
Many customers shop because they want the absolute cheapest pricing around. For those customers, Public Power has the two cheapest short-term plans in Greenwich.
Their 5 Month Fixed plan charges a low rate of 7.19 cents per kWh. This rate could power an air-purifier for about $1.07 a month. Anyone ordering this plan in May, will have cheap power until the end of September. Public Power's 6 Month Fixed plan charges a 7.29 cents per kWh rate. This rate means paying about $1.09 per month to power an efficient air purifier, from May until the end of October.
Customers of either plan can enjoy the shopping discounts provided by the Public Power Perks program. Participants in the program can also earn points and can redeem them later for $25 prepaid visa cards (or $50 towards purchasing energy-efficient products).
Compare the Best CT Energy Rates
Besides avoiding high CT electricity bills, some customers want price stability for longer periods of time. That's why customers might be interested in these Starion Energy plans.
Their Starion Secure 8 plan provides 8 months of power for a 7.39 cents per kWh rate. This rate can power an air purifier for about $1.10 per month. The EcoGreen Secure 8 plan is the cheapest short-term renewable energy plan available at a rate of 7.69 cents per kWh. This rate means customers pay about $1.15 per month to power one efficient air purifier.
Both plans are excellent options for frequent shopping, dining, and travel thanks to the Starion Rewards program. The program helps customers find up to $1,200 in savings per year, and will earn them bonus rewards at 6 months, including shopping rebates and travel rewards. Customers can also cancel or switch at any time with no penalty, because neither plan charges an early termination fee.
Best Eversource Electric Rates alternative
Lowering your CT electricity bills isn't hard. But choosing the right plan for your home can be. The real trick is knowing what matters most to you and your home. If you want the absolute cheapest rates, then you should consider Public Power's 5 Month Fixed plan. On the other hand, Starion Energy's EcoGreen Secure 8 plan  provides the longest price stability and reduces your carbon footprint.
Learn more about retail suppliers, saving money and energy, and comparing rates and plans at https://www.ctenergyratings.com.