Senate Bill 7 Changes CT Utilities Rules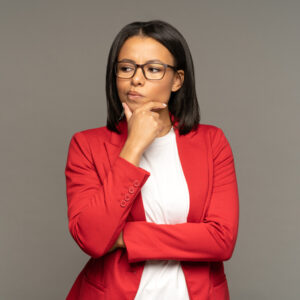 Recently, CT lawmakers in both houses unanimously passed Senate Bill 7 (SB 7). The bill, seeks to overhaul rules for CT electric utilities. The bill promises a lot of good for CT energy customers. However, there are questions about how it affects electricity rates. Here is how SB 7 changes rate making rules for electric utilities.
What Is In Senate Bill 7
The bill seeks to reform how PURA oversees Eversource and UI. The bill is also the second time in three years that the CT General Assembly revised policies regarding how the Public Utilities Regulatory Authority (PURA) oversees utilities. Lawmakers intend to give more power to the agency's head and enhance accountability for good performance.
Parts of SB 7 strengthen the PURA chair, currently held by Marissa P. Gillett. Currently, PURA commissioners vote the one of their own to take the chair position. The bill empowers the governor to name successors every two years. Ideally, this could mean that Gillett and her successors are more likely to focus on the state's needs.
In addition, the chair can assign rate cases to a single commissioner to be the sole decision maker. This avoids the complexities of setting up a full panel review. But most important of all is that SB 7 requires utility shareholders to pay the costs for preparing rate cases instead of CT's ratepayers. This way, Eversource and UI cannot pass their legal costs to you via your electricity bills.
The bill's goal is to emphasize accountability and make the market more "performance-based". Utilities are instead paid for doing good work rather than simply being paid for the cost of service. For this reason, SB 7 can be seen as an extension to 2020's Take Back Our Grid Act.
What Critics Say About Bill
SB 7 has faced criticism however, despite lawmakers unanimously supporting it in both houses. While the bill does promote accountability, critics fail to see how SB 7 can lower bills. While natural gas prices drive electricity rates, one concern is that the bill's bureaucratic hurdles won't change utility Price to Compare rates. However, energy customers can shop for better energy supplier rates to cut their bills.
Some critics at Utility Dive predict that SB 7 will backfire and make rates rise. They argue that performance-based regulations aren't the issue. Instead, the bill's punitive approach may cause lenders and rating agencies to see investing in CT as riskier. This could raise the cost to do business in CT. And as a result, there could be less money for grid improvements and CT customers could wind up paying more for less.
All the same, it's still uncertain how SB 7 might affect future electricity bills. But with the CT default rate falling on July 1, you could find cheap long term rates at https://www.ctenergyratings.com.
When Does the Bill Becomes Law?
After the session adjourned, lawmakers sent SB 7 to Governor Lamont's desk on June 20. During the regular session Lamont has five days to sign or veto a bill after it was presented to him. The governor signed it into law on June 29.