Shop Best CT Electricity Rates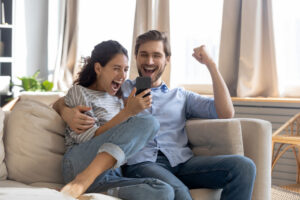 Connecticut's Price to Compare (PTC) rates are falling on July 1. And that suggests that retail rates are likely to follow. So now's the perfect time to shop and compare the cheapest electricity rates in CT. But if that sounds daunting, don't worry. Let's talk about how to choose the best electricity supplier for you.
Why Switch To Electric Supplier Rates
Many electricity supplier companies offer benefits that may entice energy shoppers. For example, companies like Xoom Energy offer discount rewards programs to their customers. In addition, some companies may also offer renewable energy plans or may put some of your charges towards pet charity donations. While rewards and other incentives sound great, always make sure they're something you're likely to use. For example, a provider discount to a Mexican restaurant chain in Houston, TX won't be a great deal if you live in New London.
Choose Cheapest CT Electricity Rates
The best place to start is looking up your utility's PTC rate and comparing it to your usage on your CT electricity bill. This way, you can predict how much a plan could cost you.
For instance, Eversource's PTC rate will drop to about 14.264 cents per kilowatt hour (kWh). Assuming an average monthly usage of 713 kWH, this means an average supply charge of about $101. Compared to this, the Direct Energy Live Brighter 18 plan charges 12.59 cents per kWh or about $89 in monthly supply charges. That's $12 less!
Also, take a moment to consider whether you want a green energy plan. Because solar energy is becoming more popular in CT, supporting green energy could mean cheaper green energy rates. And not only would you reduce your carbon footprint but you'd also help to reverse climate change.
When to Shop the Cheapest Electric Rates in CT
Lastly, keep in mind natural gas is still the main fuel that powers generators. As a result, electricity supplier rates can change depending on the price of natural gas. Because natural gas prices normally tend to dip when heating demand is low during the fall and spring, these are usually the best times to shop.
This past year, however, has been weird. In fall of 2022, natural gas prices spiked. Since then, increased natural gas production and a warm winter have pushed energy prices much lower. In fact, the EIA predicts that "natural gas-fired power plants will generate 3% more this summer compared with last year."
But, extreme summer heat will likely drive up electricity demand for air conditioning. That will likely send natural gas prices back up, taking electricity rates with them. So, spend a little time now shopping and comparing plan rates. You could lock in savings from now through 2024!
What Is The Best CT Electricity
Every home is different. Frequent diners and shoppers could save big with energy plans offering discounts. While bargain shoppers may want to stick with the cheapest rates around. But you can find these great deals if you keep up with https://www.ctenergyratings.com. You can also find info about the news that could save you money.