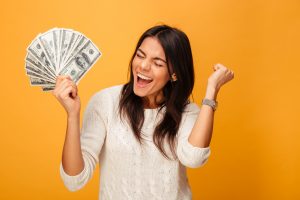 Choosing the Best Electric Supplier in Hartford, CT
When you are searching for the best electric suppliers in Hartford, CT, what factors do you look for? Smart energy shoppers start by searching for lower rates, better customer service, and risk-free terms and services. But wading through the options to find the best 12-month fixed rates can be a challenge. That's why we've  searched through the available 2019 electric rates to show you these best options for Hartford, CT customers.
Compare the Cheapest Electric Rates in CT
Hartford customers have six plans from four electric companies to choose from. We compared the costs of these plans by comparing rates to the 2017 EIA estimated average monthly household electric usage of 690 kWh.
Constellation offers the lowest electricity rate with their12 month Green Home Power Plan which charges a rate of 9.19¢ per kWh. Assuming the EIA average, that would place your monthly supply charge at $63.411.
Public Power comes in very close to their competitor with the 9.21¢ per kWh rate for their 12 Month Fixed plan. The average monthly cost averages up to $63.549. Please note that this plan is only available to new Public Power customers.
If you want 100% green energy, your only option is the Verde Energy Guaranteed Choice 12. This plan supplies green energy for 9.79¢ per kWh. This places your monthly average supply charge at $67.551.
Competitive 12 Month Electric Rates
Xoom Energy rounds out our list with three 12 month plans. Their most affordable option, SureLock 12, has a 9.99¢ per kWh rate. Using the EIA estimate, it would cost the average user $69.931. The Rescue Lock 12 is their most expensive plan, costing 10.69¢ per kWh. However, this plan donates 5% of your monthly energy charges to PetSmart Charities. An average user will pay about $73.761 per month.
TheXoom Energy SimpleClean 12 plan is a renewable energy plan that relies on Renewable Energy Credits instead of getting green energy direct from the source. Renewable Energy Credits (RECs) are issued when one megawatt-hour of electricity is generated and delivered to the electricity grid from a renewable energy resource, like hydro, solar, or wind. Xoom buys RECs from green generators or vendors. The money from purchasing RECs helps support renewable energy producers. This plan comes with a supply charge of 10.59¢ and would cost the average user $73.071.
Electric Supplier Fees and Charges
Certainly, it's clear Constellation offers the best rate. However, experienced shoppers know many plans include fees and charges that can sour even the sweetest deal.
Verde Energy's Terms of Service tops our list in this category since it has no cancellation fee or monthly charges.
Constellation's Terms of Service offers a 90 day guarantee period where you can cancel your plan at no penalty to you. Afterwards, you face paying pay a $50 early termination fee.
Lastly, both Public Power and Xoom Energy require customers pay a $50 early termination fee if they leave the agreement early.
Get the Best Cheap Electric Rates in Hartford, CT
It's difficult to choose just one plan as the undeniable best. While Constellation offers the lowest rates and the best grace period of all the above plans, Public Power is rated higher in customer service and satisfaction with only 2¢ higher rates. If you are interested in renewable energy for your home then Verde Energy is the one currently offering the best fixed rate.
Eversource Distribution Electric Rates
When you're shopping for electricity in Hartford, CT, it's crucial to remember that you'll also need to factor in the Eversource electricity distribution charges to your monthly bill estimate. This is because Eversource charges can practically double your monthly electricity bills!
According to the latest transmission and distribution tariff, residential electrical service customers pay Eversource $9.44 in monthly Distribution Customer Service Charges and another 10.993 cents per kWh in transmission/distribution charges.
Having high Connecticut electricity bills is why savvy customers compare rates and shop at Connecticut Energy Ratings. Learn more about providers, plans, and consumer resources by visiting https://www.ctenergyratings.com.