Shop Waterbury Electricity Rates Now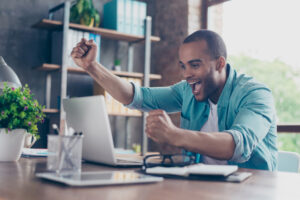 Eversource rates may be low right now, but they will end before the new year. That means you could be looking at a rate hike in 2024. But Waterbury energy customers can save big if they shop for the best electricity rates. Let's check out the best long term electricity in Waterbury.
Why Shop Cheap Electricity Now
The US EIA estimates that CT uses an average of 713 kWh of energy per month. Since the Eversource rate is 13.822 cents per kWh, then CT customers pay roughly $99 for supply each month. However, these rates only last until the end of the year. And because natural gas prices are expected to rise this winter, that default service rate may also rise in January.
By locking in to cheaper rates now, you can save money on your energy bills well into 2024. So, let's see how much the best long term electricity rates in Waterbury can save you.
Check Out Cheapest Waterbury Electricity
If you're looking for the best energy prices, there's the Constellation 24 Month Home Power Plan. This rate charges 12.99 cents per kWh for 24 months of service. This averages a monthly supply charge of about $92, which could save you $7 a month (or $84 a year). On top of this, Constellation offers energy usage emails to help you meet energy saving goals. Best of all, our readers rank Constellation in the top five of best overall energy companies.
Shop Best 12-Month Fixed Rates
On the other hand, you might want better deals and incentives to go with your savings. Then you might check out the Direct Energy Live Brighter 12 plan. Their 13.09 cents per kWh rate equals an average monthly supply charge of $93 (or $6 less than Eversource). Direct Energy adds value with the shopping and dining discounts from their Rewards Program. In addition, they don't charge an early termination fee. This means you can cancel for better deals down the line. Best of all, they are rated second best in excellent customer service.
Alternately, you might shop for the Xoom Energy SureLock 12 plan. This plan charges 13.29 cents per kWh, and that means about $94 in supply charges per month. This means saving $5 a month compared to the current Eversource rate. The value comes in from their Xoom Energy Rewards and Xoom Xtras. These offers shopping, dining, travel discounts, and free giveaways. Also, Xoom Energy does not charge early termination fees. Best of all, our readers rate Xoom Energy as the third best energy company in CT.
Choose Best Long Term Electricity
Choosing the "best" energy plan depends on your home's specific needs. If you are enjoy dining out like I do, then I recommend the Direct Energy Live Brighter 12 plan. But if you are focused purely on sticking to your bottom line, then you can't beat Constellation.
You can always trust https://www.ctenergyratings.com for the latest news that affect your electricity bills. You can also shop for the cheapest rates in town.