Save With Cheapest Bridgeport Electricity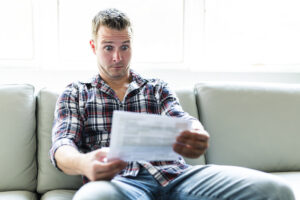 You would think electricity would get cheaper after this difficult and expensive winter. But many CT customers still pay too much for electricity. Thankfully, Bridgeport customers do have some money saving electricity rate options. So, let's explore the cheapest electricity in Bridgeport.
Compare Bridgeport Standard Service Electricity
Right now, United Illuminating (UI) is charging Bridgeport customers 21.9429 cents per kilowatt-hour (kWh). To put it in perspective, an average CT home uses about 713 kWh per month. This means that the UI averages monthly supply charge comes to about $156. And that's only part of your electricity bill!
Check the rates below to see how absolutely easy it is to beat this rate and save you money!
Cheapest Bridgeport Electricity
If you want the absolute cheapest price, then you want the Direct Energy Live Bright 18 plan. The plan provides 18 months of power for 12.79 cents per kWh. This equals an average supply charge of about $91 a month. Customers could benefit from the shopping, travel, and dining discounts offered with the Direct Energy Rewards program. In addition, the company is rated in the top 5 of CT energy companies because of exceptional customer service.
Best Bridgeport Electricity Benefits
Alternately, you might prefer more benefits with your electricity plan. That's where the Xoom Energy Rescue Lock 12 plan might be of interest. The plan charges a 12.99 cents per kWh rate. That equals to a monthly supply charge of about $92. But customers can add value by taking advantage of the shopping, dining, and travel discounts from their Xoom Energy Rewards program. Plus, 5% of your supply charges are donated to PetSmart charities. On top of that, Xoom Energy is in the top 3 of CT's energy companies for customer service.
Best Long-Term Fixed Rate
Some customers might prefer to keep the savings for as long as possible. In that case, you might consider the Constellation 36 Month Home Power Plan. This plan charges 13.29 cents per kWh and that equals a monthly supply charge of about $94. Constellation adds value with a refer-a-friend program that nets you and your friends $50 visa gift cards for every referral. In addition, they send regular energy usage emails that you can use to help monitor your energy saving progress.
Choose the Best Cheap Electricity Rate!
Choosing the best electricity rates depends on what matters most to you. If you're looking for the best possible savings and shopping benefits, then you may want to check out the Direct Energy Live Brighter 18 plan. Animal lovers may want to check out the Xoom Energy Rescue Lock 12 plan instead.
As always you can shop for great plans and find ways to save money on lower electricity rates at https://www.ctenergyratings.com. Plus remember to come back here for the news that affects your CT electricity bills.