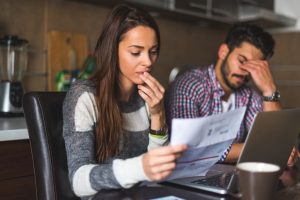 Compare low CT electric supplier rates!
Increased demand raised average electricity prices for Connecticut by .18 cents per kWh compared to July 2018. That means Bridgeport residents would pay as much as $144.072 monthly considering this average monthly bill report. But price reductions may be coming for Bridgeport residents if the EIA electricity rates prediction turns out correct.
But don't wait and hope for the best! Be an active energy shopper and lock in a low short term fixed rate for secured pricing during the upcoming shoulder months.
Compare 4-Month electricity rates for Bridgeport
Shoulder months are the early fall and late spring periods that energy customers love. Comfortable temperatures mean that the electricity demand stays low. Locking in one of these 4-month electricity plans gives you a fixed rate until January or February, perfect for someone in a short term living situation who doesn't need a long term commitment.
Xoom Energy offers the best priced 4-month option with their Surelock 4 plan. This plan's 8.29 cents per kWh rate means a supply charge of around $57.201. The plan's terms of service also promise fixed-rate renewal.
 Public Power offers the more expensive Electric 4 Month Standard Fixed-Rate plan. The 10.44 cents per kWh rate means an expected supply charge of $72.036. This plans terms of service offers fixed-rate renewals and is more risk-free since you can avoid terms of service in the first two months of service during initial and renewal periods.
Compare the best 6-month electricity in Bridgeport
Choosing a 6-month plan is a great way to try out supply companies and see if they offer the excellent customer service you demand. The plans below will also keep your pricing secure through the winter and last into the spring shoulder months of March or April.
Verde Energy is the most cost-effective choice with its Guaranteed Choice 6 plan. This Green energy option charges 10.19 cents per kWh, which is a supply charge of only $70.311. Best of all, the plan is risk-free with no termination fee or charges. Just be sure to read renewal contracts carefully, since the Contract Summary doesn't offer guarantees for renewal terms.
You might also consider Constellation for your power needs with their 6 Month Home Power Plan. The plan doesn't offer green energy and the cost is slightly higher at 10.49 cents per kWh for an average of about $72 for the monthly supply charge. What it does offer is higher rated customer service with a 3.4-star rating, as well as terms of service that guarantee that renewal terms will be fixed-rate.
Compare low shoulder-month electricity rates
There are clear advantages to both 4 and 6-month plans for Bridgeport energy shoppers. But choosing any of the above plans should give you the security you need while we find out if EIA predictions become reality. Keep up to date on Energy concerns by checking out https://www.ctenergyratings.com.