Can I Save On Electricity in Milford?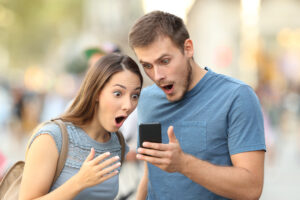 Great news came to Milford energy customers when UI default rates fell on July 1. But they can save even more if they shop for better electricity rates. Don't miss out on the cheapest electricity providers in Milford, CT.
Compare UI Default Electricity Rates
As of July 1, UI rates dropped down to 14.33 cents per kilowatt-hour (kWh). Since EIA estimates that average CT customers use 713 kWh of energy per month, an average UI customer could see an estimated monthly supply charge of about $102. That rate lasts only four more months. But let's see how much more you can save by shopping plans with cheap rates that last for a full year!
Cheapest Milford Electricity Rates
If you're shopping for the absolute cheapest rates, you'll likely catch the Constellation 36 Month Home Power Plan. Constellation charges 12.49 cents per kWh for 36 months. This averages to about $89 a month in supply charges. Besides cheap rates. Best of all, Constellation offers energy usage emails to help you meet your energy saving goals. In addition, our readers rank them as fourth best in customer service.
Cheapest Electricity Plan, Best Incentives
Pet lovers might also check out the Xoom Energy RescueLock 12 plan. This plan charges 12.99 cents per kWh. That's about $92 supply charge per month. Their Rescue Lock plans feature Xoom Energy donating 5% of your charges towards PetSmart charities.
Frequent flyers might look at the Xoom Energy SureLock 12 Airline Rewards plan. The rate is also 12.99 cents per kWh, averaging to $92 a month on supply charges. However, customers earn 10,000 airline miles/points when they enroll. They also earn 2 miles/points for every $1 on energy supply charges.
If you enjoy shopping and dining out, then you might check out the Direct Energy Live Brighter 12 plan. The 13.09 cents per kWh rate averages to $93 a month on supply charges. However, the deal doesn't end there. The Direct Energy rewards program adds value with daily discounts and rebates at major retailers and restaurants. Our readers also rank them in the top 10 for best overall electricity providers.
Shop Now For Milford Electricity
MIlford energy customers will be paying less on their energy bills until the end of the year. But they could save even more money if they shop for better rates. And visiting https://www.ctenergyratings.com is the best way to get started. While you're here, you can also keep up to date on the news affecting your electricity prices.