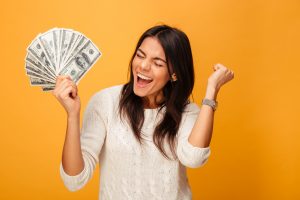 Why Shop For Better CT Electric Rates
Are you looking for better ways to make your money stretch? Have smart energy saving strategies not done enough to shave costs? Then now may be the time to start shopping for the best electricity rates in Stamford, CT. Demand is low during the shoulder month season, which means rates are low as well.
According to 2018 monthly billing reports, Connecticut uses an average of 724 kWh of power. With the default rate at 9.414¢ per kWh that means homes on Eversource's Standard Service plan are paying about $68.16 on generation charges alone. Add this to Eversource's residential rate distribution charges of $9.44 and 5.739¢ per kWh and you get a charge of about $51. This gives you a final monthly bill of about $119.16.
So let's compare 12-month fixed rates using the calculations above as our comparison price point.
Best 12-month Electric Rate
Savings and price cuts are one of the first considerations when shopping for better electric rates. That's why Constellation is on top of many lists this season. Their 12 Month Home Power Plan have a low 7.69¢ per kWh rate. This averages to a generation charge of about $55.68, which is $13 less than Eversource. The $50 early termination fee might seem pricey, until you look at their quality referral program. Constellation will give you a $50 gift card for every friend you sign up.
Per the Terms of Service (TOS), Constellation will send notice of renewal fixed-rate terms within the last 30 – 60 days of the contract. Don't like the renewal fixed-rate terms? You can cancel within 7 days of your first bill at no penalty or fee.
Cheapest No-Risk Electric Rates
For some energy shoppers, it isn't enough to be a highly rated electricity company. These shoppers want to enjoy low costs and the freedom to switch for a better deal at no cost or penalty. Direct Energy has these customers covered with their Live Brighter 12 Plan. At 8.59¢ per kWh, the current rate is .50¢ less than the plan's cost last June. This reduced rate averages to a generation charge of $62.19, which is about $6 less than Eversource. Subscription also puts you closer to several Direct Energy services and products. These include the $50 bill credits you can receive from every sign up with their refer-a-friend program.
The big draw for this plan is no early termination fee. If you find a better deal during the 12-month term, you can switch out at no penalty to you.
Best 12-month Green Electric Plans
Some energy shoppers are willing to pay a little more to help protect the environment. By choosing plans that provide fully green energy, these homeowners reduce their carbon footprint. If you are one of these homeowners, then you may want to check out Major Energy. Their Secure Green Choice 12 plan offers renewable energy at a 8.99¢ per kWh rate. That rate averages to a generation charge of $65.08 which is $3.08 less than the Eversource rate. Best of all, this plan comes with with no early termination fee. You have the freedom to switch at no cost to yourself.
Choosing the Best Electricity Rates for you
You can beat Eversource's default service rate by shopping for the best 12-month fixed rates. Constellation's 12 Month Home Power Plan offers the best rates and a generous refer-a-friend program. Direct Energy's Live Brighter 12 Plan is a risk-free alternative that offers a variety of extra services and products. And lastly, Major Energy's Secure Green Choice 12 is an excellent risk free choice if protecting the environment is important to you. You can learn more about saving money and energy by comparing rates and plans at www.ctenergyratings.com.