Proposal For Hardship Customers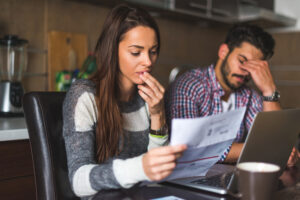 It's been a hard winter for some of CT's electricity customers. Many families feel trapped between inflation, high electricity rates, and a cold winter this year. But one CT utility proposed a plan to help customers in need. But this streamline process for hardship customers has been denied.
What's In The Utility Streamlining Proposal
Late last month, Eversource told to PURA that it wanted to streamline the process for hardship customers to sign up for energy choice. Ordinarily, low-income customers who want to switch to energy choice must file a consent form. That whole process can take over 5 days and can leave them struggling to pay their electricity bill on time.
However, Eversource proposed to speed the process up with verbal consent. They suggested that trained representatives could give the same information faster. Then, they could update a customer's status with far less delay.
Why Utility Proposal Was Denied
Unfortunately, PURA denied the suggested process. They argue that the decision requires complete clarity. To be clear, PURA can accept streamlining the process. But written forms would ensure that customers had time to make fully informed decisions. The problem is that customers forfeit their hardship status when they would opt-in to the program. That would disqualify them from CT's energy assistance programs.
While a verbal consent script would certainly inform them in the moment, customers wouldn't have time to consider their choice. On the other hand, written forms would show them the list of programs and benefits they would not be eligible for if they agree.
Help For Hardship Customers
We previously reported that Lamont called for a special session to find long term solutions to CT's energy crisis. While the session did not find a complete answer, it took two important steps. First, the current gas tax holiday is extended until the end of December. The tax will then return from 5-cents-per-gallon in January to 25-cents-per-gallon on May 1. Next, the governor announced more funding for LiHeap to help families facing high heating bills.
Other Programs For CT Customers
But what do you do if you need more help?
Operation Fuel's winter/spring program reopens on December 19. This agency helps CT customers find help to pay their bills. They can also connect you to agencies to help with food, clothing, health services, and more.
If you need help, you should also check out the Connecticut Energy Assistance Program (CEAP). CEAP provides bill assistance from $250-$600. They are accepting applications until May 31, 2023.
CT Support For Hardship Customers
Things will likely get harder for CT energy customers. Several factors are raising heating costs and Eversource's proposal doesn't help low income customers enough. But CT regulators still push for short-term help while they seek out long-term solutions.
You can keep up with the news that affects your bills at https://www.ctenergyratings.com. You can also shop for great plans and find ways to save money on lower electricity rates.