Good News For Winter Grid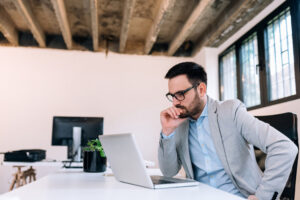 As a winter storm barrels across the nation this week, CT customers may be hard pressed to pay for keeping their homes warm. Both natural gas and electricity rates have grown expensive. And that's all due to winter heating demands, pipeline constraints, and the volatile gas market. But, ISO NE has great news: the grid should be ready to handle winter demand.
ISO NE Winter Grid Report
New England's power supply has been discussed a lot these past few months. Much of this talk has been whether the New England power grid can stand up to winter power and heating demands. Thankfully, early this month, ISO NE reported that the grid is ready for this year's winter. According to the report, weather forecasts predict milder conditions than earlier expected. And milder temperatures means less demand for electricity and natural gas. So, if conditions hold, then the grid can supply the power that all the New England states need.
Plans To Protect New England's Grid
However, climate change means that weather conditions can change rapidly. If an extended cold snap happens, then homes may need more power than the grid can supply.
That's why ISO New England has rolled in an energy supply forecast. This forecast keeps an eye on the weather for the next three weeks (21 days). If the forecast catches an incoming cold snap, then there's plenty of time for energy providers to line up more energy to meet demand spikes. In addition, ISO New England can alert businesses and homes to start saving energy so there's enough fuel for when it's needed most.
NE Grid And Rolling Blackouts
Since October, there has been much talk about the risk of rolling blackouts. ISO NE hopes to resort to this last resort only to prevent a collapse of the power system. But if it does become necessary, then the forecast will give plenty of time for homes to prepare. While rolling blackouts shouldn't last long, you can still get prepped by following the Red Cross Power Outage Checklist.
As a last tip, if you are caught in a rolling blackout, be sure to turn off your light switches and unplug your appliances. This keeps them safe from power surges once the power comes back on.
Winter-Prepped ISO NE Grid
New England states have had it rough these past few months. But hearing that the grid is ready under known winter conditions is great to hear. Especially since ISO New England is keeping an eye out for potential problems.
You too can keep an eye out for the news that affects your bills at https://www.ctenergyratings.com. You can also shop for great plans and find ways to save money on lower electricity rates.