CT Electric Rate Problem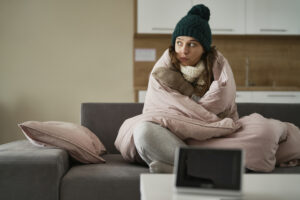 The situation in CT isn't getting any easier. Electricity customers are caught between a chilly winter and spiking electricity rates. But Governor Ned Lamont is getting to work on helping people in need. Here's what you need to know about the pending special session on electric bill relief.
Why Your CT Electric Bill Is Rising
New England states must import all its natural gas. The FERC forum in September discussed how vulnerable New England states are to volatile natural gas prices. Apart from the region's limited natural gas pipeline capacity, the invasion of Ukraine has led to sanctions against Russian natural gas exports. Limited supplies have pushed up global natural gas prices. And when natural gas prices rise, electric rates follow suit. To make up the shortfall, New England state So with prices on the rise, all of New England has been pushing for alternatives to natural gas fueled electricity. But while there's great potential for future projects, there's not many alternatives for the present.
High Default Service Electric Bill
UI default service rates are rising to 21.9429 cents per kilowatt-hour (kWh) on January 1. This is an increase of over 100% from the 10.62 cents per kWh rate. Eversource's default service rates will rise to 24.172 cents per kWh on January 1. Which is over double the current 12.05 cents per kWh rate.
It's too early to tell how this will affect CT's energy company rates. But this may indicate rough months ahead. And that's especially true if you haven't locked in a fixed rate plan with cheap electric rates.
Governor Call For Electric Bill Relief
In response, Governor Ned Lamont announced that he will call for a special session to discuss the situation. His goal is to adopt legislation that will help CT electricity customers so they can keep the lights at least through the winter. Specifically, he wants to ensure that energy assistance programs that help with electric bill relief are adequately funded.
Governor Lamont is also calling on UI and Eversource to bring their own solutions to support customers. In short, he wants to give CT time to work towards long-term solutions to its electricity supply as generators move away from the natural gas prices.
What's Next for CT Electricity
For now, CT customers should keep searching for the cheapest electricity rates. Because things are rocky now and may not get easier for some time. But, Governor Lamont's call to action may provide help. CTenergyratings.com will keep an eye on this story as it develops.
You can keep up with the news that affects your bills at https://www.ctenergyratings.com. You can also shop for great plans and find ways to save money on lower electricity rates.