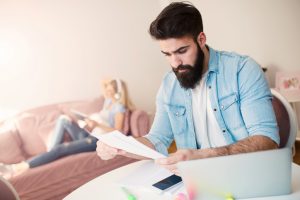 Beat UI Price to Compare Rates
Customers in New Haven have dealt with some of the hottest days this summer. You can expect high CT electricity bills because hotter days means more demand for cooling. But UI customers may be able to beat the heat and save more with 12 month electricity in New Haven.
Compare UI Electric Rates 2021
Smart energy shopping begins by comparing the current utility electricity rates. At this time, UI customers are paying 9.3694 cents per kilowatt-hour (kWh) on supply charges alone. That means if you have an average monthly usage 689 kWh, you'll pay about $65 just in supply charges. But you can save more when you shop these lower priced electricity plans that beat UI's Price to Compare rate!
Best Green Electric Rate
Some customers demand clean energy for their homes. You may be interested in Verde Energy's Clean Power 12 plan if you are interested in cleaner energy. Verde Energy charges 9.19 cents per kWh for 12 months of power. As a result, the average monthly supply charge for this electric plan costs you only about $63. Best of all, customers can save more with this electricity plan. The Verde Energy Rewards program offers discounts on shopping, dining, and travel.
Cheapest New Haven Electricity Rates
You might be more concerned with finding the best prices for your 12-month fixed rate plans. Especially if you work form home or have children out of school for the next few months.
Public Power's 12 Month Fixed plan charges 8.69 cents per kWh. This rate means an average monthly supply charge of about $59.87. Not only is this cheaper than UI's current rate, but it also comes from one of CT's best rated energy companies. Public Power customers will enjoy the shopping discounts available from the Power Perks program.
Constellation has a competing plan that may be a great choice if you're interested in energy monitoring assistance. The 12 Month Home Power Plan charges a 9.09 cents per kWh rate. This rate equals an average monthly supply charge of about $62. Customers can help offset their costs by taking advantage of Constellation's refer-a-friend program. In addition, Constellation also sends out weekly energy usage emails to help customers meet their energy saving goals.
Save On 12-Month Fixed Electricity Rates
As we enter the hot summer months, we can expect our bills to rise because of cooling costs. But you can save money by switching to the best 12-month fixed rates around. If you want the absolute best price, consider Public Power's 12 Month Fixed plan. Customers interested in green electricity should consider Verde Energy's Clean Power 12 plan instead.
Learn more about retail suppliers, saving money and energy, and comparing rates and plans at https://www.ctenergyratings.com.