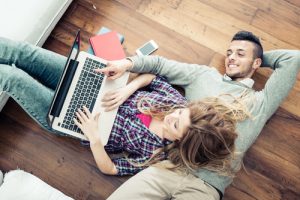 Shop for Cheaper Electric Supplier Rates
New Britain residents that are still with Eversource could be paying more for electricity than if they signed with a retail electric supplier. After January's 14% electric rate increase, Eversource customers are paying 9.414¢ per kWh until June 20th. According to the average monthly usage estimate of 724 kWh, Eversource customers in New Britain pay an estimated average of $68.15 per month on generation charges alone.
But you can save money by switching to the cheapest recommended electricity rates in New Britain.
Cheapest 9-Month Electric Supplier Rates
Constellation is an excellent choice for cheap rates and excellent customer service. For 7.69¢ per kWh, their 9 Month Home Power Plan gives you the power your home needs for an average monthly generation charge of $55.67. That's over $12 less per month then if you stick with Eversource! Constellation also offers a referral program that gives you and your friends a $50 gift card whenever they sign up.
Starion Energy offers an affordable green option with their EcoGreen Secure 9 plan. The plan's competitive 7.89¢ per kWh rate averages to a monthly generation charge of about $57.12. This means for saving the environment, you save about $11.03 per month compared to Eversource. Subscription also entitles you to the Starion Rewards program that offers up to $1,200 in savings and milestone rewards including rebates and travel rewards.
Best 36-Month Electric Supplier Rate
Public Power's  36 Month Fixed plan may be a great option for customers that enjoy long-term steady pricing. The plan's 9.27¢ per kWh rate averages to a generation charge of about $67.11 per month. The $1.04 savings may not seem like much compared to the other recommended plans until you check out their Public Power Perks program.  Subscribers can enjoy shopping discounts, cash back rebates, as well as $25 pre-paid cards or $50 rewards for energy-efficient products.
Choose the Best Electric Supplier
New Britain residents have felt the pinch after Eversource's January rate increase. Choosing the right energy plan for you depends on what you need out of your electric supplier. Constellation's 9 Month Home Power plan offers the lowest rates and a rewarding referral program. Starion Energy's EcoGreen Secure 9 plan has competitive pricing for renewable energy and a rewards program that best benefits frequent diners and travelers. Lastly, Public Power's 36 Month Fixed plan is cheaper than Eversource and offers three years at a stable fixed rate, as well as a rewards program that grows over time. With such great choices, it really does pay to switch!
You can learn more about saving money and energy by comparing rates and plans at www.ctenergyratings.com.