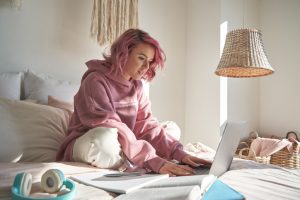 Shop for Best Electricity Rates
August has come and gone and that means the university school year has begun. New Haven Students are buckling down for studies, exam prep, and work responsibilities. Roughly speaking, student renters will only need 9-10 months of service. They will want to avoid high CT electricity bills and stretch their money as far as possible. That means finding plans that offer shopping discounts or energy saving tools that students can take advantage of. So let's explore how students can find the best electricity plan for renters in New Haven.
Consider UI Default Service Rates
Currently, UI is charging a price to compare (PTC) rate of 8.01 cents per kilowatt-hour (kWh). So, an average monthly usage of 689 kwh means an average supply charge of $55.18. However, this low PTC rate only lasts until the end of the year.
Unfortunately, winter PTC rates will likely be higher. Natural gas fuels more than half of the state's generation. Since last year's natural gas withdrawals have reduced the amount in storage, this winter's heating demands may push natural gas prices higher. As a result, electricity rates could rise this winter, too.
Best Electricity Rates for Renters
Public Power's Electric 14 Month Fixed Rate plan charges a 10.09 cents per kWh rate. That's an average monthly supply charge of $69.52. Public Power adds value with their shoppers discount program, Power Perks. This program offers deals on major retailers, including cash back deals of up to 40%. This could be a welcome relief after spending so much money on textbooks and supplies.
Alternatively, you could check out Constellation's 36 Month Electricity PowerPlug plan. This plan charges a 9.99 cents per kWh rate, which equals a $68 average monthly supply charge. The plan comes with an energy saving power plug for your devices as well as Constellation's weekly energy usage emails. In addition, Constellation also has a refer-a-friend program that could help out your classmates. Best of all, because of the recent ban on early termination fees, you don't have to worry about paying a penalty to cancel a plan early.
Choosing the Best Electricity Rates
We're just around the corner from a potential winter rate hike. That means this may be the last opportunity for renters to lock in low rates and great benefits. It's easy to choose the right rate when you consider what you need. Public Power's Electric 14 Month Fixed Rate has great shopping benefits and can be cancelled at the end of the academic year. Constellation's 36 Month Electricity PowerPlug plan has lower rates, and great energy saving extras.
Learn more about retail suppliers, saving money and energy, and comparing rates and plans at https://www.ctenergyratings.com.