About Clearview Energy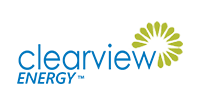 PURA#: 07-08-17
Clearview Energy is an energy provider licensed to do business in Connecticut, Washington D.C., Delaware, Illinois, Massachusetts, Maryland, Maine, New Jersey, New York, Ohio, Pennsylvania, Rhode Island, and Texas.
Recommended Electricity Plans
Wow, you're particular!
We don't have any plans that match your criteria :(
---
Looking for more options? Enter a zip code and check out all our plans!
---
1 Reviews and Replies for Clearview Energy
NO customer service!!
(2.2 / 5)
" We've had Clearview for a year, because they had a competitive rate and offered 100% renewable with no fees. I was interested in renewing for a year but unbelievably, they cannot seem to make it happen. I tried 3 times to login to my account online. The site didn't recognize my password even though it's correct. I clicked "forgot my password" each time but never got an email to reset. I tried calling customer service. Both times it said there was a 2 min wait, but after 15 min I hung up. I sent an email to customer service saying I just wanted to sign up for more service, but if I couldn't get a response, I would choose an alternative. Guess what I got -- yup, nothing. If they could provide even a hint of service I'd stay, but now I'm concerned that if this is how they respond to requests for business, I'll never get help if I actually have a problem. "
— MK
December 5th, 2017
---
Billing and Account Management
How likely are you to recommend
Price, Plans and Promotions