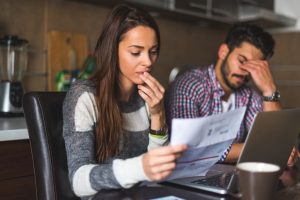 Energy Shopping During Moratorium
We're only a week away from the end of the current Shutoff Moratorium on July 1. That means that many CT residents might be worrying about how they can pay their CT Utility Bill with all the debt that's accrued. But United Illuminating (UI) has stepped up and announced a payment plan to help struggling families avoid losing their electricity.
Payment Plan Details
Once the moratorium ends, any unpaid balances will be due. For electricity customers in New Haven area facing reduced work hours, they might be already struggling to make ends meet. The end of the Shut-off Moratorium will not only hit them with high bills but also the possibility of disconnecting their electricity for nonpayment.
The UI Payment Plan is a State Assisted Program to help offset these costs. When you call UI's number, 800.722.5584, you will create a mutually agreed payment plan. The plan will require no money down, is interest free, but may require an upfront payment. Residential customers can sign up for the program anytime from now through November 1, 2020.
Tony Marone, president and CEO of Avangrid Networks, UI's parent company, told the New Haven Register "We recognize the economic impact this pandemic is having on many Connecticut families and businesses, and we have been working with our regulator to find ways to help them,"
Understanding the Payment Plan
We can't offer exact numbers on what you can expect. You can learn more when you call the number and work out your individual program. We can assume that, as the payments are interest free, that any debt will be divided up and possibly added to your bills for up to 24 months.
When you call, make sure that you ask questions to help understand your bills so you can make accurate cost predictions. If the payment plan involves payments separate from your bill, then make sure you know how and when payments are to be made. Finally, it's be sure to ask what happens if you miss any payments.
What Else Can You Do
If the epidemic has caused you to be weighed down by high bills, it doesn't hurt to keep an eye out for lower electricity rates. Certain energy companies offer rates that beat UI's current offer and may be better than the coming July rates.
We've talked about how energy efficient devices can lower your bill in the long term. But households that can't afford to make the switch right now can still use these easy energy saving tips to help manage their spending.
Electric Rate Comparison
The Covid-19 epidemic has been hard for CT residents across the board. Families that have struggled to make ends meet may end up with more problems once the shutdown moratorium ends. If you need help, don't put it off. Call UI and sign up for their 24 month payment plan.
You can also help diminish your bills with smart energy shopping and energy saving measures. You can learn more about saving money and energy by comparing rates and plans at www.ctenergyratings.com.