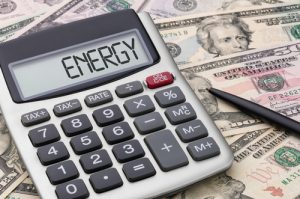 Switch to the Cheapest Electric Rates in Hartford, CT
The holiday seasons are an expensive time of year. Between shopping for family dinners, gifts, and transportation, the last thing you need is a high power bill. After all, EIA estimates that Connecticut residents consume 628 kWh on their average monthly bill. For UI residential customers, that's around $52 in monthly transmission charges alone, and winter energy usage is usually higher than average. But right now, Hartford residents can take advantage of predicted lower winter energy bills by switching right now to the best CT electric rates.
When you save on your energy bills with these plans, you'll have more money for holiday spending!
Best 12-month CT Electric Plans in 2019
Starion Energy offers two great options with their Starion Secure 12 plan and their EcoGreen Secure 12plan. Both plans are risk-free with no early termination fee or recurring charges. The main difference is that the EcoGreen Secure 12 plan (costing 9.29¢ per kWh) provides 100% sustainable energy while Starion Secure 12 (costing 8.99¢ per kWh) uses standard energy sources. So according to price calculations, Hartford residents would expect bills of about $110 or $108 respectively. Starion Energy also has a rewards program that kicks in after 6 months of service that includes travel and dining savings.
Compare Hartford Electric Rates
Public Power offers an excellent choice with their 12 Month Fixed plan that offers secure pricing for 12 months for 9.67¢ per kWh. This would be about a $112 monthly charge for Hartford residents with a $50 early termination fee, but Public Power is one of the top 5 best-rated companies in the area. Customer reviews point to subscribers enjoying prompt service, few outages, and quality customer service interactions.Public Power offers members-only programs for savings at major retailers as well as referral bonuses, that are worth checking out.
Cheapest Green Electric Rates in Hartford
Verde Energy offers its Guaranteed Choice 12 plan that charges 9.79¢ per kWh for sustainable energy. The plan would charge subscribers with a combined monthly bill of about $113. Choosing this plan supports 100% green energy and without recurring charges or early termination fees. Verde Energy also offers an energy rebate of two $50 prepaid Visa cards after your first and sixth months of service.
Which 12-Month Electric Plan in Hartford is Right?
 Whether you're spending for Thanksgiving dinner or on holiday gifts, saving money with an affordable energy plan makes good cents. Starion Energy's plan is the lowest rate with a green option and offers reward programs that begin after 6 months. Public Power offers excellent customer service as well as retailer savings apps and a referral bonus program. Lastly, Verde Energy offers 100% green power and $100 in rebates. Sure, these plans and rewards all sound great. But keep in mind the right plan for you depends on which one best meets your needs and offers the features you want.
You can learn more about electricity rates energy shopping by comparing plans at www.ctenergyratings.com.