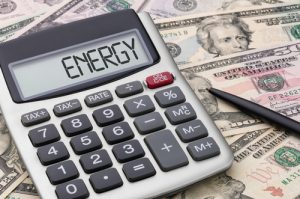 Why Movers Shop Energy Rates
There's a lot to think about when you're planning a move. From dealing with furniture to finding ways to save money, it can be stressful. But Hartford customers have some great options to cutting down costs during their next move. Discover how movers shop and save on electric rates in Hartford, CT.
Consider CT Electric Rates 2021
Smart energy shopping begins by finding out the current utility Standard Offer Service (SOS) rates. Knowing the SOS rate gives you a price point to consider when you're shopping electricity rates. Eversource's current SOS from now until June 30 is 8.391 cents per kilowatt-hour (kWh). That means, for example, that this rate could power an energy efficient dishwasher for $12 a year (for 144 kWh of power).
Compare CT Electricity Companies
Choosing the best energy supply and avoiding high CT electricity bills can make the difference in making your move a relaxing one. That's why smart energy shoppers will check out reviews for the energy companies that service Hartford.
But what do you look for when you find customer reviews?
Besides user-chosen ratings, you look for information on the following:
How friendly and knowledgeable are the telephone staff?
How fast does the company responds to outages and emergencies?
Does the plan charge an early termination fee?
Most reviews won't cover all of these topics. But a careful read will help you find the ones worth your time and money.
Better than Eversource Electric Rates
What do you look for when you find electric plans? Short-term plans (less than 12 months) are great options if you are about to move or want to try-out a company. Longer term plans are excellent options once you settle in and find a great price. The best plans often have extra benefits, including refer-a-friend programs or discounts on shopping, travel, and dining.
Customers will also want to consider what happens after the initial term. Some plans renew into a new fixed-rate product, Be ready to switch or cancel if your chosen plan renews into a variable month-to-month product.
You might also consider whether the plan charges an early termination fee. Some customers enjoy being able to switch or cancel at no cost.
Best Energy Saving Tips
Once you find the best electric rates for you, consider ways to save energy in your home. Check out these 10 energy saving tips for inspiration. These tips combined with better electric rates will make your first weeks in a new home a lot cheaper.
Shop and Save CT Electric Rates
Moving to a new home is always expensive. That's why customers are happy that cutting costs isn't that hard. If you take time to shop electric rates, consider your options, and practice good energy saving habits then your next move will be a snap.
Learn more about retail suppliers, saving money and energy, and comparing rates and plans at https://www.ctenergyratings.com.