Prepare for CT summer storms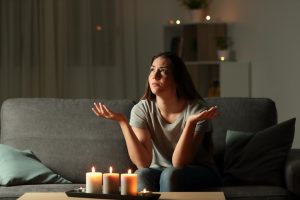 It's easy to sit back and shop for electricity rates during these milder spring months. But CT is looking ahead to a rough summer with above average heat and rain. And that means a higher chance of severe weather, including tornados and hurricanes. But smart preparation can help keep you and your family out of danger. So let's look at how you can prep for possible summer storm black outs.
Chances for Summer Storms
You might be wondering about the odds for severe weather this summer. CT's three-month weather outlook shows high chance of rain and heat from now to June. As it turns out, tornadoes need three things to form and warm ground temperatures and moist air are the biggest factors. On top of that, November's tornadoes suggest that climate conditions in CT could see more storms that produce tornados.
Stay on top of summer storms
So how do you stay on top of things?
First, make sure you understand the difference between tornado watches and tornado warnings.
Tornado watches are issued when conditions are right for thunderstorms that could produce tornadoes. If your weather station reports a Tornado watch, you should be on alert and ready to move if a tornado arrives.
Tornado warnings are issued when tornadoes are about to form or have been spotted in your area. When this happens, you should immediately take shelter and enact your emergency action.
Summer storm emergency action
Be sure you pay attention to local news and weather outlets. If you a tornado warning is announced, keep an eye out for these signs.
Dark, greenish or brown sky
Large hail
Large dark, low-lying clouds
Loud roar sounds, similar to a freight train
If you see any of the above warning signs, be prepared to take shelter immediately. If you're at home during a tornado emergency, get to your basement or storm cellar. If you don't have either, go to the smallest center room on the lowest level. Make sure you stay away from windows and corners.
If you are outside without shelter or in a mobile home, go outside and lie down and cover your head. Do not lie under bridges or similar structures, because it's safer to be out in the open. And if possible, look for places that are as low as possible.
Protect family from summer storms
Because power outages are common during severe weather in CT, now is the perfect time to build an emergency kit. . We suggest packing your kit for at least three days of outages. Your kit should include at least the following.
First aid supplies
Clean bottled water
Non-perishable food (crackers and canned goods for example)
Toilet paper, paper towels, and other sanitation supplies
Batteries
Flashlights, radios, and other battery-operated electronics
Make sure your family knows how to find and use the kit in case of an emergency.
Be summer storm ready
CT may be in the milder part of the year, but it's important to stay alert. This year may see some bad storms that may cause tornados and outages. But taking the time to prepare can keep you and your family safe. CT customers can keep up with the news that affects your bills at https://www.ctenergyratings.com. You can also shop for great plans and find ways to save money on lower electricity rates.