Shop CT's Best Electric Provider This Month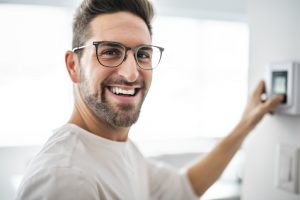 It's not always easy to find the best electricity deal. Especially since CT customers want to avoid high electricity bills. But customers looking for the cheapest electric rates may be in luck. Because one CT energy company has several great options. Let's check out Public Power, our provider of the month!
Why Shop Public Power?
Public Power is rated third best energy company in CT. Many customers note that their bills were significantly cut down ever since they made the switch. In addition, reviews express that Public Power has a high standard for prompt customer service.
But let's not forget that this company adds value with their Power Perks program. Customers can use this program to access savings on popular stores. And these deals include up to 40% cash back opportunities. Best of all, you can use the deals when shopping online. Frequent shoppers can even earn Double Up Rewards that grant $25 pre-paid visa cards (or $50 if used for energy-efficient products).
Best of all, CT energy companies does not charge early termination fees. So Public Power customers can use these rewards and quit or cancel at any time at no extra cost. Which means you are free to jump on better deals that might come over the next few months. Some shoppers might even use these savings to stock up now before potential storm black outs.
Cheapest Electricity Provider Rates This Month
Finding the cheapest rates is easy if you establish an easy to understand comparison. So we'll be comparing the rates below with the annual energy use of energy-efficient dishwashers, which is about 144 kilowatt hours (kWh).
Public Power's 36 Month Fixed plan is their cheapest rate. Customers can expect to pay around 12.29 cents per kWh. This means an annual cost of about $17.69 to power your energy-efficient dishwashers…
On the other hand, if you prefer shorter-term service, you might consider Public Power's 24 Month Fixed plan. This plan has all the benefits listed above. And you'll be able to enjoy Public Power's service at 12.89 cents per kWh. This rate equals an annual charge of about $18.56 to power a dishwasher.
Finally, their shortest term plan is the 12 Month Fixed plan. The plan is similar to the ones above, except that your monthly supply charge is 13.69 cents per kWh. And this rate means paying about $19.71 per year to power your dishwasher.
Choosing best plans for you
Public Power plans come packed with shopping discount programs, excellent customer service, and potential pre-paid Visa cards. That's why they are worth checking out this May, especially if you want to save money for the summer. But shopping around is always the best way to cut down on your electricity bills.
You can also learn more about other ways of saving money and energy by comparing rates and plans at https://www.ctenergyratings.com.