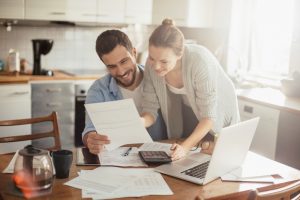 Save Money By Shopping Now
If your high electricity bills have been causing you problems, then you may be considering switching to better rates. Luckily, Hartford customers can find some great deals that they can switch to in time for the new Eversource Standard Offer Service (SOS) rates coming on July 1.
Eversource Generation Rates
Savvy shoppers will always compare rates to the SOS before making a switch. Eversource's SOS will be dropping from 9.414¢ per kWh to 7.375¢ per kWh in generation supply rates on July 1. According to EIA information on CT's average monthly residential bill,  customers using 724 kWh per month could see a drop from $68.15 to about $53.40 in generation charges. 
But, while that's good news, the fact is that Hartford electricity customers would end up still paying more for their electricity than they need to. That's because there are energy plans available with lower electricity rates or that offer attractive benefits that compensate for slightly higher costs.
Cheapest Short-Term Fixed Rates
Public Power has several plans that offer better pricing than the Eversource SOS rate. But the one that provides the best combination of length and savings is their 6 Month Fixed plan. Their rate is a low 6.84 cents per kWh, which saves you about $3.87 per month on generation charges. Subscribers can also enjoy the Powers Perks program that offers discounts, cash-back deals, and potential prepaid cards. The plan also has no early termination fee, which makes it risk-free to switch for a later deal or if you plan on moving during the next few months.
Best Customer Rewards Program
Starion Energy has an excellent offer with their Starion Secure 6 plan. The plan has a 7.19 cents per kWh rate which equals an average monthly generation charge of $52.06. This saves you about $1.34 compared to Eversource's July SOS. This plan has no early termination fee and offers customers the excellent Starion Rewards program. If you plan to enjoy travel, shopping, and dining as CT opens up, then this plan offers up to $1,200 in annual savings.
Best Long-Term Fixed-Rate
Constellation has an excellent choice for customers who enjoy a long-term relationship with their company of choice. Their 36 Month Home Power Plan has a rate of 7.69 cents per kWh for an average charge of about $55.67 on generation charges. If you were on this plan before July, then this would be savings of over $12 per month compared to Eversource.
Constellation offers an excellent refer-a-friend program that offers $50 gift cards to you and anyone you help sign up. The company also offers weekly usage emails to help you monitor your power usage. If you don't plan on moving anytime soon, this plan may save you money in the long term when winter SOS rates come back.
Choosing The Right Per Kwh Rates
Saving money on electricity is all about choosing the plans that best meet your needs. Public Power's 6 Month Fixed plan offers the cheapest rates and a customer perks program. Starion Energy's Starion Secure 6 plan offers the best savings and discount program. Constellation's 36 Month Home Power Plan is the best choice for residents who plan on remaining in Hartford and want long-term savings. So even though Eversource's SOS rate seems like a good deal, there are much better rates and plans out there that can really save you money.
You can learn more about saving money and energy by comparing rates and plans at www.ctenergyratings.com.