Prepare for Your CT Electric Bill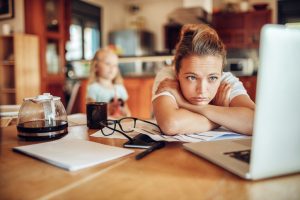 Inflation is biting into everyone's wallet this year. Especially for CT electric customers who already have to deal with high energy bills. But thankfully, there may be ways you can find relief before the expected hot and rainy summer and the upcoming winter. So let's explore your options if you can't pay your high CT electric bill.
Manage High CT Bill
If you're a senior who's been struggling with your energy bills, then AARP has you covered. They posted an article detailing ways to prepare for high electricity costs. These options include contacting your utility company for budget billing or asking about COVID-19 payment plans, which can spread payments over 24 months.
The page also lists ways you can save energy and cut down costs. In particular, it suggests reaching out to Home Energy Solutions to perform on-spot improvements as well as recommending long-term energy efficiency fixes.
Utility CT Electric Bill Assistance
We've talked before about CT's recent rate spikes. Thankfully, Eversource and UI have programs that can help.
UI customers will want to check out their billing assistance page for help with their bills. It details several programs including a suspension of collection for active duty military. In addition, they also talk about the Matching Payment Program where UI will help you pay your winter heating bills. Low-income customers will want to check out their Bill Forgiveness Program as well.
Similarly, Eversource customers should check out their assistance programs. Eversource provides several income-based programs. These include discounted rates. In addition, customers with past due balances can set up payment plans
CT Bill Assistance
Remember that not all state assistance programs help with summer cooling. For example, the Connecticut Energy Assistance Program (CEAP) currently provides energy assistance only for harsh winter heating bills.
However, it's important to sign up early for this winter program. Basic benefits can range from $410 – $1,015. This depends on three main factors: your income level, household size, and whether you have a vulnerable member of your household. Typically vulnerability refers to the elderly or the sick.Check out the eligibility requirements. If you qualify, then sign up before the June 30 deadline.
Dealing With high Electric Bill
The current rate hike trend means electric bills may rise over the next few months. So now's the time to plan ahead and sign up for any program that can help. The programs and links above should get you started on saving money.
You can keep up with the news that affects your bills at https://www.ctenergyratings.com. You can also shop for great plans and find ways to save money on lower electricity rates.