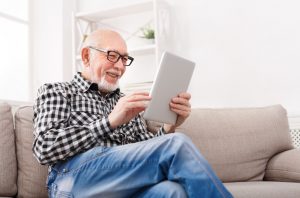 Shop Best Bridgeport Electric Rates
We're over halfway through January, how have you been doing on your New Year's resolutions? If you're like most Bridgeport residents, you've made saving more money your goal for 2021. If you haven't, then you can get started and manage your high CT electric bill at the same time. All you need to do is shop for the lowest priced plan. And we've got the three with the best electric rate in Bridgeport, CT!
UI Electric Rates 2021
But shopping begins with price comparisons, so start by checking out UI's new standard service generation rates. UI will charge customers a 9.3694 cents per kilowatt-hour (kWh) rate from January 1 to June 30, 2021. When it comes to cost, consider that energy-efficient freezers use about 172 kWh of energy per year. Under UI's rates, you would be spending about $16.11 to power that freezer for an entire year. The plans below offer generation the cheapest rate in CT with savings of up to 20% when compared to UI's rates. These plans also add value with other benefits, including discounts, coupons, and rebates.
Compare Cheapest Electric Rates
For many homes, bottom line pricing and rates are the number one concern.
Public Power's Electric 9 Month Standard Fixed Rate plan charges a 7.49 cents per kWh rate for 9 months of service. Powering an energy-efficient freezer with this plan would only cost $12.88 for an entire year. Public Power adds further value with their Power Perks program that offers deals for in-store and online shopping and up to 40% rebates. Public Power also stands out for being in the top three energy companies in CT with prompt and efficient customer service.
Starion Energy's Starion Secure 10 plan matches with a 7.49 cents per kWh rate for 10 months of service. The company's competitive Starion Rewards program offers up to $1,200 in travel, dining, and shopping savings. Starion Energy's program also rewards bonus rewards worth up to $100 after six months of service. Customers can take advantage of the lack of termination fees and switch for any better deals that might come later.
Best Green Energy Rates
Some residents want to save money and reduce their home's carbon footprint. Starion Energy's EcoGreen Secure 10 plan offers renewable energy for 10 months at a 7.79 cents per kWh rate. This means UI customers could power an energy-efficient freezer for only about $13.39 over an entire year. Subscribing to this plan entitles homeowners to the same benefits from the Starion Rewards program, including travel, dining, and shopping savings. Renewable energy plans are also one way you can make good on your energy saving plans for 2021.
Choosing the Right Electric Rates
Smart shopping decisions is an excellent way to kickoff your money-saving resolutions. But choosing the right plan for your home is easiest when you know what matters most to you. Public Power's Electric 9 Month Standard Fixed Rate offers excellent value, shopping and dining discounts, and high-quality customer service. Starion Energy's Starion Secure 10 plan competes with excellent pricing, travel discounts, and a total lack of early termination fees. And lastly, Starion Energy's EcoGreen Secure 10 plan is cheaper than UI, offers  reward program benefits, and provides renewable energy to your home.
As always, you can also learn more about retail suppliers, saving money and energy, and comparing rates and plans at https://www.ctenergyratings.com.