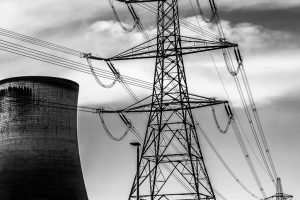 Could Millstone Power Station Close?
In July 2018, Paul Koonce, CEO of Dominion Energy (which owns Millstone) declared "Millstone is at risk now and must face critical business decisions regarding the future, irrespective of the consequences those decisions might have on Connecticut or the New England region." The closure of the plant could potentially drive up energy prices in Connecticut. State Rep. Lonnie Reed stated she was concerned about the future of the state's "already high electric prices" if the Millstone plant shut down.
What would Millstone's closure mean for electricity in Connecticut?
The Department of Energy and Environmental Protection (DEEP) filed a brief on September 28, 2018, urging the Public Utilities Regulatory Authority (PURA) to designate Millstone as "at-risk" of closure. If PURA agrees, that would mean any proposals from the plant would be treated as coming from a new power resource, giving it an edge in the state's zero carbon electricity auction against hydropower, solar and wind power producers.
When asked about Millstone's bid in the zero carbon electricity auction, Ken Holt said, "We are on 24 hours a day, seven days a week. We provide $1.3 billion economic benefit to the state. The bids that we've submitted are very competitive. They'll be very beneficial to Connecticut's electric customers."
Millstone's two operating reactors are licensed until 2035 and 2045, but if the plant was to close, state-hired consultants claimed the early closure would mean "heavy job losses, grid unreliability and spikes in greenhouse emissions from replacement power sources." The two reactors produce 2,100 megawatts of power, but the company claims that rising expenses and competition from natural gas has weakened its position.
Is Millstone really at risk?
While Dominion is lobbying to be classified as "at-risk," allowing it to be eligible for above market rates, opposition groups oppose the assertion. Groups such as "Stop the Millstone Payout" cited research by the MIT Center for Energy and Environmental Policy Research that projected the plant to be the most profitable nuclear plant in the U.S. Critics have said that the plant doesn't need any subsidies, and is "poised to remain highly profitable over the next 20 years."
But Millstone claims that if its proposal is not accepted, it will close. However, the facility is obligated to deliver energy through 2022 State-hired consultants said that this means Millstone is unlikely to close before then "without shedding obligations to another buyer or incurring severe costs covering any power shortages that could occur by not fulfilling their obligations." They also said that both operating units should remain substantially profitable under wholesale market revenues through 2035.
While there is no final decision yet on whether the Millstone Power Station should be designated as "at-risk," it has received support from the DEEP, and PURA has stated that it will make a final determination by November 28, 2018.
Stay up to date on the latest in energy with CT Energy Ratings!
You can keep up to date on the latest energy news right here at CT Energy Ratings. And don't forget, you can head over to https://www.ctenergyratings.com/electricity-rates to find the cheapest electric plans to suit your needs right now.