Consider the Best Electricity Rates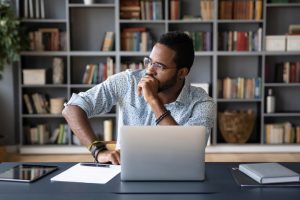 If you'd like to cut your monthly electric bill in Bridgeport, CT, you've got a lot to consider. First, consider that an average CT consumer uses about 711 kilowatt-hours (kWh) per month. Now, UI's Standard Offer of Service (SOS) is 10.6731 cents per kWh. That means UI's Bridgeport customers pay an average monthly supply charge of $76. Next, consider that this rate only lasts until June 30. Unfortunately, we don't know what the new rate will be. Usually summer rates are slightly cheaper, but consider that New England has been facing challenges that may lead to high electric bills. And when you consider all the uncertainty about how high summer energy prices could go, maybe you should consider shopping long term plans now. So, let's see how you could save on cheap electricity rates in Bridgeport.
Best Bridgeport Electricity Rates
Frequent shoppers will get a kick out of Public Power's Electric 18 Month Fixed Rate plan. Public Power charges 11.39 cents per kWh (about $80 supply charge per month). The energy company adds value to this plan with their Power Perks program which offers discounts and cash back deals from popular retailers. In addition, customers can earn $25 prepaid Visa cards that can earn double value if used for energy-efficient products.
Alternatively, you might try Xoom Energy's SureLock 24 plan. Xoom Energy charges 11.99 cents per kWh (about $85 supply charge per month). This plan adds value with the Xoom Energy Rewards program that offers discounts on dining, shopping, and travel. In addition, customers can enter daily gift card giveaways worth as much as $500.
Cheapest Green Electricity
If you prefer renewable power for your homes then check out Verde Energy's Clean Power 24 plan. Verde Energy charges 13.40 cents per kWh (averaging to supply charges of about $95 per month). In addition to renewable energy, this plan also has the Verde Energy rewards program. This program offers daily discounts on shopping, travel, and dining as well as daily giveaways for pre-paid Visa cards.
Choose Best Bridgeport Electricity
Current UI SOS rates only last through to the end of June. And it's uncertain if energy rates will just spike or steadily rise when the summer comes. Customers could save more money with Public Power's Electric 18 Month Fixed Rate plan. That's because the fixed price shields them from price spikes. Plus, the ban on early termination fees (ETFs), lets you cancel or switch for potential deals down the line. However, choosing the best plan for your home depends on what matters to you.
You can also learn more about other ways of saving money and energy by comparing CT rates and plans at https://www.ctenergyratings.com.