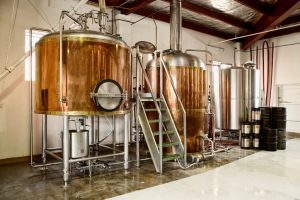 Our friend Scott, Chief Operations Officer of Hanging Hills Brewery in Hartford, asked us some questions about electricity choice in Connecticut. This is one of them:
CT energy costs lack transparency. Why are CT energy costs some of the highest in the nation?
Well…it's complicated — and that's why the CT energy costs are transparent as mud.
CT has one of the lowest per capita electricity usage rates in the country — moderate summers with low demand for air conditioning and little demand in winter for electric heat. Ironically, Connecticut has the highest average retail electricity rates among the Lower 48 states. So what's going on? To get a better handle on all this we're going to break it into two parts. In this installment, we'll look at CT's generation options and fuel options.
CT's Generation Options
Nearly all electricity generation in the state comes from independent producers and municipal utilities. According to the Energy Information Agency (EIA) is dominated in CT by the Millstone Nuclear Power Plant in Waterford . Millstone supplies about about one half of Connecticut's net electricity generation. The bulk of the other half is from 30 natural gas generators. In 2016, Millstone generated 1,493 MW, and the state's natural gas plants cranked out 1,423 MW.
Renewable generation adds about 4% to the mix but the majority of that supply comes from 13 hydroelectric dams. More ambitious renewable projects (wind, solar, and fuel cell technology) are yet in the planning stages.
Fuel Choices
Coal and nuclear plants are good at providing LOTS of power at a steady rate. While that was fine back when they alone could meet the smaller demands for a non-competitive market. However,it take days to start up or stop and they're not agile enough to go it alone in today's competitive energy marketplace. By contrast cleaner burning natural gas generators are more far more competitive but their efficiency depends on how they are used. Natural gas peaking generating turbines are very similar to a jet engine, they fire up quickly and can run for a short and intense time period but they don't have as high a capacity nor are they as efficient. meanwhile, Combined Heat and Power (CHP), or "combined cycle" plants, need to run 30% to 70% of the time to be hit reach their high efficiency rates —about 80%.
Apart from nuclear, CT has several fossil fuel options — but these come with their own commodity costs, including additional costs for transportation and pollution mitigation.
Coal— Since CT lacks coal, it must be must be shipped via rail into the state. Broadly speaking, utilities have two main sources for coal. Either they go with the hotter burning Appalachian bituminous coal dug from expensive shaft mines or they choose the lower heat/high sulfur sub-bituminous coal from the Powder River Basin (PRB) in Wyoming. PRB coal is strip mined, making it cost about 70% to 80% less. In addition to polluting gasses and metals, it also produces toxic ash that must be disposed of safely — all of which adds more to a utility's operating costs, and to both the consumer's energy and health costs.
Natural gas — It burns far cleaner than coal and since 2009, its price has plummeted making it more competitively priced with coal —if not sometimes actually cheaper. In fact, the state's only coal-fired steam generator, the Bridgeport Harbor plant, is scheduled to be replaced by a new natural gas plant in 2021.
For New England, in general, the big cost for natural gas comes from pipeline transportation. Historically, New England lacked enough natural gas pipeline capacity to meet natural gas demand. Consequently, even during recent record-breaking low prices for natural gas through out the rest of the US, this pipeline bottleneck kept natural gas prices higher in New England. However, this past November, the controversial Algonquin Incremental Market Project (AIM) began moving natural gas to New England through a new 42inch diameter pipe. The total AIM Project capacity is 342 million cubic feet per day. That additional capacity has been expected to substantially reduce winter fuel cost for CT generators and reduce the pain during winter gas price spikes.
In times of uncertainty in the electricity market, the best way to stay in front of rising prices is to explore the information, ratings, and rankings of Connecticut electricity suppliers at CT Energy Ratings. CT Energy Ratings is the only place on the web that lets you get all the information you need to shop, compare, and sign up for electricity plans that fit your family's needs.