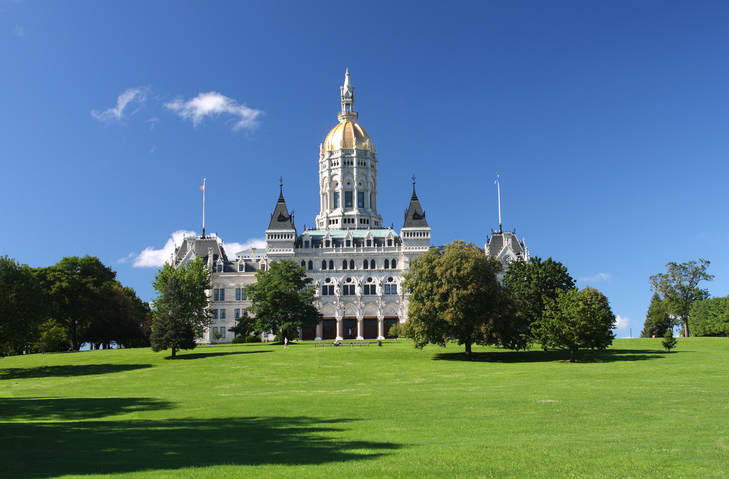 It looks like the Public Utilities Regulatory Authority is set to end Connecticut Clean Energy Options Program at the end of the year. According to the New Haven Register, PURA regulators are in the process of ending the program which gives 25,000 ratepayers the option of selecting a third party green energy providers. Customers will have until the end of June to find a new renewable energy provider.
That's the end of clean energy in Connecticut, right?
Far from it. While this sounds like a major blow to consumers who want green, renewable energy, the fact is that it's a sign that the green power industry is maturing.
HUH?
At its inception in 2003, the Clean Energy Options Program offered consumers the opportunity to sign up with a green energy supplier through their local utility. The Clean Energy Options Program was really the only way for Connecticut electricity customers to voluntarily support renewable energy. At one point, three supply companies participated in the program.  Now there are only two: Northeast Clean Power (managed by 3Degrees) and Community Energy, Inc.
Will I still be able to get clean energy in Connecticut?
YES! Green, renewable energy generation has spread throughout the entire nation and it's impact is getting bigger.  Even Connecticut is building clean energy projects. Right now, there are up to 29 green renewable energy plans available throughout the state through third party electricity suppliers. Since these electricity suppliers are competing with each other, you'll be able to find clean energy choices at lower rates.
With all that said, one concern growing out of ending the Clean Energy Options Program is how will consumers be able to verify that they are getting the clean energy they are paying for. After all, once electricity enters the gird, there's no way to tell whether it was made a wind turbine or coal-fired steam generator. The only way to trace it at present is through the purchase orders  and renewable energy credit transactions made by suppliers all over the country. To be sure, giving customers what they pay for is something that the PURA will need to examine carefully.
The hearing on PURA's draft ruling will be held at PURA's headquarters in New Britain Dec. 12.