Save Money and Energy in CT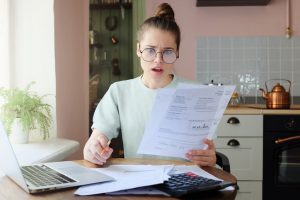 This year's winter might be hard on CT energy customers. Winter bills are expected to be 30% higher than last year. Of course, this includes the electricity rates charged by CT's utility companies. In fact, Eversource's supply rates will spike on January 1st. But, there are programs available now that can help manage your energy usage and budget. Read on to find help paying your CT Electric Bill.
Discover CT Heating Assistance Programs
Early this month, Governor Lamont put out a press release about CT's Home Heating Assistance programs. Many of these programs are state funded to keep CT customers safe this winter. Best of all, it's not too late to apply. Applications are still open for many of these programs.
In addition, CT has rolled out this winter protection program. Eligible households can be safe from shut-offs from November 1 through May 1. You may be eligible if you meet at least one of several requirements. These requirements include being at or below 60% of CT median income, being seriously ill, or if payment would prevent being able to pay for food. To apply, you should contact 211 of Connecticut.
CT Energy Assistance Programs
The programs below are designed to directly help with a high CT electric bill.
First, the Connecticut Energy Assistance Program (CEAP) offers customers help with an electric bill based on income. The basic benefits package ranges from $410-940 (or $475-1,015 for vulnerable households). You may be eligible if your household is at or below 60% of the state median income. You can apply in person at your nearest CEAP site.
Next, there's Operation Fuel. This fuel fund has been around for quite some time. They have a number of services including emergency grants to help households pay their utility bills. You are eligible if you are at or below 75% of the state median income. If you are eligible, you can apply online through their website. You can contact Operation Fuel at at opfuelapplications@operationfuel.org or (860) 243-2345 if you have any questions.
Lastly, check out United Way's Project Warm-up program. If other programs can't help you, then Project Warm-up is your best last-resort. The program also offers budgeting lessons. These lessons may be able to prevent future need. You can learn more or sign up by contacting 211 Connecticut or going to www.211ct.org.
COVID-19 Related Energy Assistance Programs
The pandemic has definitely impacted households. COVID-19 has caused closures and limited work hours. And that means families have been struggling with payments. Because of this, CT and local utilities have created programs to try and help.
To help, CT has developed UniteCT. This program provides utility and rental payment assistance to CT households impacted by COVID-19. You can check your eligibility with this pre-eligibility questionnaire. If you are eligible or believe that you should be, you can apply at this site. You can also check the status of your application using that same website.
Eversource and UI are also offering flexible payment plans. These plans can help you catch up on past due amounts with no interest. Plans can last up to 24 months. Eversource customers should apply for their payment plan program by calling 800-286-2828 (electric) or 800-438-2278 (gas). UI customers should call 860-727-3034 to sign up for their assistance programs.
Weatherization Programs to Help with Your Electric Bill
Better energy saving solutions can also lower your bills. And weatherizing your home is a great long-term investment. But many families find the investment too expensive.
That's why the US Department of Energy funded the Weatherization Assistance Program. The program offers help with paying for retrofits and home-improvement measures. Any household is eligible if they are at or below 60% of CT's State Median Income. Please note that the fund prioritizes vulnerable households. You can apply in person at your nearest site or by calling 211.
Find Help For High Winter Electric Bills
The 2021-2022 winter season may be harder this year than last. But CT energy customers facing hardship can take advantage of assistance programs. Best of all, there are more opportunities than ever before. Just make sure you act now and apply early to find faster relief. Don't let winter ruin your budget or your life.
You can also learn more about saving money and energy by comparing rates and plans at https://www.ctenergyratings.com.