United Illuminating Company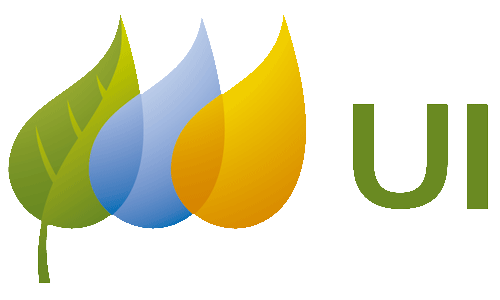 United Illuminating (UI) is a subsidiary of AVANGRID, Inc, a publicly traded company on the New York Stock Exchange. Founded in 1899, UI is responsible for the transmission and sale of electricity to more than 335,000 customers in the greater New Haven and Bridgeport areas of Connecticut. That means they sell electricity, but also maintain the power lines and poles that get electricity into the homes and businesses of their customers. United Illuminating has a community presence that includes a great educational initiative, the Electric Universe, which helps students learn about electricity and safety and teaches about smart energy choices with fun games and lessons. They also offer regular free presentations to service clubs, community groups, schools to learn more about safety, environmental responsibility, billing issues and the industry in general through their Speaker's Bureau program.
By choosing United Illuminating Company as your electricity provider, you can count on:
A Community-Based Business
Great Customer Service
A Responsible Energy Company
Shop & Compare United Illuminating Company Electricity Rates
Compare United Illuminating Company Rates
United Illuminating Company Electricity Prices & Plans
Shopping for electricity in Connecticut, because it is deregulated, is no different than now people shop for internet, cell phone plans, car insurance or cable. They have options, and they want to do it online because that's the easiest way to shop! In Connecticut, the two main differentiators in electricity plans are the rate and the number of Billing Cycles. This can be as low as a few months or as long as a few years.
Fixed Electricity Plans & Rates
Customers in the United Illuminating footprint in Connecticut will have the ability to pay the same rate for electricity each month with a Fixed Rate Electricity Plan. Basically, just like a cellular phone plan, you're paying the same rate for the electricity each month (Billing Cycle) and the variable on how much your bill will be is the amount of electricity that you use. Naturally in CT this will fluctuate depending on the time of the year, but it still makes your monthly bills predictable. That being said, other things that could be add-ons to your bills could include any enrollment fees, cancellation fees, or monthly service charges.
How to Start New United Illuminating Company Electricity Service
If you're moving into the Bristol or New Haven areas of Connecticut, or any other area serviced by United Illuminating Company, shopping is easy! All you need is some basic information, starting with your zip code, and you can compare and place an electricity order right here at CT Energy Ratings. Enter your zip into the shopping box a few paragraphs above, hit enter, and all the available plans in your area will appear with their current rates. It is just that simple!
Personal Information: You will need your name, phone number, email address, and date of birth. These will be required.
Service Address: The address where you want electricity service turned on or switched.
United Illuminating PoD ID: A 13 Digit number (preceded by POD) that appears on your electricity bills.
Name Key: 3 or 4 letters, usually a form of abbreviation of your last name. Also listed at the top of your electricity bill.
In other words, you really need your service address, your personal information, and a current electricity bill.
36 Month Fixed Rate
9.6%
under utility rate

Compared to the current Eversource (formerly CL&P) rate of

13.8200¢ / kwh
12.49¢ per kwh
$0.00 MRC
The 'MRC' or 'Monthly Recurring Charge' is a fee that the provider will add to each of your bills in addition to the electric usage charges.

Understanding Your United Illuminating Company Bill
An electricity bill has a LOT of different line items that can be confusing to customers. Here is where we break down the most important items. Below is a sample United Illuminating Company electricity bill.
Amount Now Due: Total Amount owed United Illuminating, at the top right of the page.
Account Number: In the top left is a customer's account number with UI.
Customer Name Key:A very important 3 or 4 letter code (usually an abbreviation of a customer's last name) that helps identify you as a UI customer.
UI Pod Number: Average daily energy usage and a comparison to a previous month.
Total Generation Charges Under Pod Number its the cost of the energy you used during this pay period.
Total Delivery Charges: Beneath the Generation Service charges is the total cost incurred for moving the electricity from the generation plan to your home or business
Delivery Usage Chart: A graph showing the trend of how much energy you're using per day over the course of months so you can identify trends.
Explaining United Illuminating Delivery Charges.
There are two main areas that electricity service in Connecticut can be carved. First is generation supply, or effectively the electricity rate. The Public Utilities Regulatory Authority (PURA) approves the standard service generation rate, and you can also choose an alternative supplier for electricity and select their rate. The second area would be delivery. United Illuminating Company maints the power lines, poles, wires and all the infrastructure to reliably make sure electricity gets from point A to point B when you turn something on in your home, customers will also pay a delivery charge to cover operating costs. This delivery charge is overseen by PURA as well.
Generation Services Charges for United Illuminating
Customers can select an electricity rate from a competitive supplier, or from a standardized rate from United Illuminating Company.
A wholesale auction determines the supply rate for UI. PURA then approves the rate. This rate is then offered to customers without any markup. This happens twice a year, which means UI??™s rate changes every six months, on January 1st and July 1st. Competitive rates can end up lower than the UI rate if they create market efficiencies and can offer customers a lower rate than the incumbent utility.
The current United Illuminating generation supply rate: 13.820
This generation supply rate expires:1/31/2024
United Illuminating Delivery Charges
Connecticut electricity customers also pay delivery charges which cover the expenses incurred to maintain the electricity infrastructure.
Delivery charges consist primarily of:
Customer service charge
Charge per kWh.
However, the additional charges in riders can add substantially to the total amount.
United Illuminating delivery charges for residential (Rate 1) customers can be as costly as the supply charges. All customers pay United Illuminating delivery charges regardless of where their electricity supply comes from.
United Illuminating's current residential delivery rate: .
The US Energy Information Administration estimates an average Connecticut household used 724 kWh per month in 2018.
A residential United Illuminating CT customer would pay $100.06 for their generation supply rate and $53.10 in delivery charges.
Combining these two costs results in an average residential bill of:
$153.16
Regardless of whether you choose the United Illuminating generation supply rate or pick an alternative retail supplier, your monthly bill comes from United Illuminating. Your bill will list the cost of the electricity you consume and United Illuminating's delivery charges.
United Illuminating Company Reviews
United Illuminating Company is an incumbent utility provider that offers electricity service in Connecticut. United Illuminating Company has an A+ rating with the BBB, and are the biggest provider of electricity service in Connecticut

| | | |
| --- | --- | --- |
| Provider | 2020 CTEnergy Ratings Score | 2020 Better Business Bureau |
| United Illuminating Company | 3.100 | A+(Not Accredited) |
United Illuminating Company Coupons, Energy Promotions, Discounts, Rebates and Promo Codes
United Illuminating Company has a few options and discounts available to save some money because they are the incumbent utility. If you are on the below list, you might qualify for a discount electricity rate. If eligible, you can download the Discount Rate Application and mail it to the listed address.
| | | |
| --- | --- | --- |
| Potential Benefit | Eligible Programs | Type of Customer |
| Online Store | UI Smart Solutions | Residential |
| Professional Assessment | Home Energy Solutions - Income Eligible | Residential |
| Rate Discount | Veterans Dependency & Indemnity Compensation (DIC) | Residential |
| Rebate | Heating and Cooling System Rebates | Residential |
| Product Discount | ENERGY STAR Water Heater Discounts | Residential |
| Energy Services | Multifamily Initiative | Residential |
| Rebate | Residential New Construction Program | Residential |
| Energy Efficiency Products | ENERGY STAR Products | Residential |
| Energy Efficiency Products | ENERGY STAR Lighting | Residential |
Electricity Service Problem? Heres who you contact:
Having some kind of problem with your United Illuminating Company electricity? Here's the proper people to call:
Unpaid Bill? - You want to contact United Illuminating Company. Call Customer Service at 800.722.5584
Is there an Outage in your area? - You want to contact United Illuminating customer service at 800.722.5584.
Compare Connecticut Electricity Rates
Connecticut Electricity Providers
Zip Codes with the Cheapest Electricity Rates in Connecticut